The 2016 China Open Player List Announced
2016-08-25 22:14:12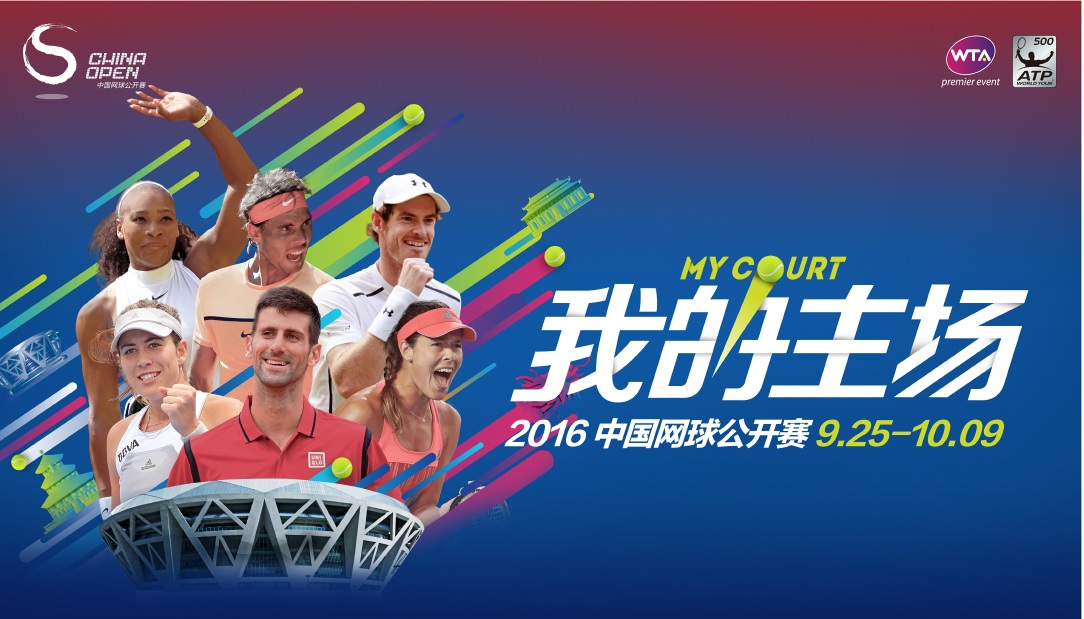 The 2016 China Open Player List has been announced on August 25, 2016, Beijing time. The Player List will feature Venus and Serena Williams, Angelique Kerber, Ana Ivanovic, Novak Djokovic, Andy Murray, Rafael Nadal, Milos Raonic, and Grigor Dimitrov. This glamorous lineup includes 11 grand slam singles champions and six World Number 1 or former World Number 1 players. The 2016 China Open will be held from September 25 to October 9 at the National Tennis Center in Beijing, China.

On August 25th, the China Open announced the 2016 Player List at the Sanlitun Mercedes Center for both men's and women's singles events. The official Mercedes-Benz tournament car also debuted.

Every year the Player List of the China Open attracts plenty of attention. As one of the four WTA Premier Mandatory tournaments, the China Open's Player List for women's singles could not be more amazing. The compulsory entry requirement means the tournament is a great party for the top players around the world. This October, the top 47 players in the world will appear at the National Tennis Center except for mother-to-be Victoria Azarenka. World Number 1 Serena Williams, and new grand slam winners Angelique Kerber and Garbine Muguruza will all be competing to become the China Open champion.

In 2016, a new generation of players have come to dominate the WTA tournaments. Australian Open semi-finalist Madison Keys, Olympic gold medalist Monica Puig, and new top 10 player Belinda Bencic will all come back to Beijing with a new status in the WTA. Additionally, some popular players like former China Open champion Agnieszka Radwanska, two-time Wimbledon winner Petra Kvitova, and former World Number 1 players Jelena Jankovic and Ana Ivanovic are also expecting to perform well.

The lineup of ATP players is equally impressive. In early July, the China Open had announced Novak Djokovic, Andy Murry, Rafael Nadal and Milos Raonic will all be playing in this year's tournament, generating excitement among the fans who are looking forward to the men's singles final of the China Open. Among the players in the official Player List are David Ferrer from Spain, Jo-Wilfried Tsonga and Richard Gasquet from France, and other stars of the future like Grigor Dimitrov, Bernard Tomic and Mischa Zverev can also be found on the list.

With a great field like this, many questions linger: Will Djokovic win the China Open title for the 6th consecutive year? When will Rafael Nadal have the chance to play against Novak Djokovic or Andy Murray? Can the players born in the 1990s shake the dominance of the players born in the 1980s? A spectacular feast of tennis is almost here!

The China Open will be held this year at the National Tennis Center from September 25 to October 9, 2016.