Alexander Zverev: Striving high
2017-10-01 21:11:58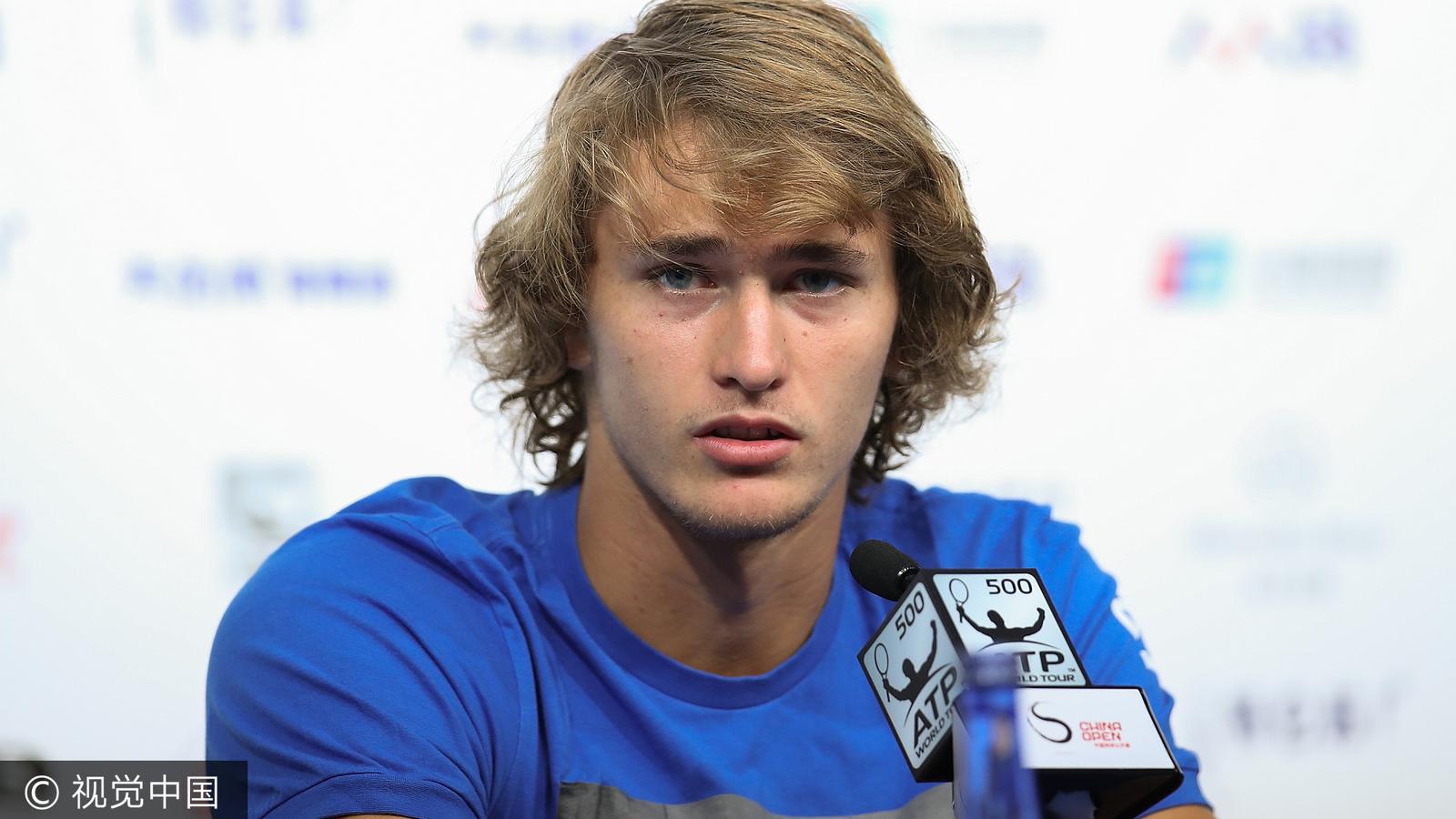 Alexander Zverev's first visit to the China Open ended with a first round qualifying loss in 2015.
He returned last year as the world No.24 and reached the quarterfinals.
This year he is the world No.4, the tournament's second seed and a title favourite.
A rapid rise? There is no question about it.
"I don't know if this tournament reflects how fast I've grown. It's more the seasons that I had," Zverev said ahead of his first round match in Beijing.
"You know, in 2015, I finished inside the top 100 for the first time. Last year I was almost top 20. Well, I was top 20 during the year, but I didn't finish top 20. I was No.24 in the world. Now I'm No.4. It's a very nice progress that I'm doing."
This season the 198-centimetre German talent became the youngest top-five player and ATP Masters 1000 champion since six-time China Open champion Novak Djokovic a decade earlier. Nice progress, indeed.
Still, the 20-year-old is not content.
"Obviously I don't want to stop here. I want to keep going. I want to keep improving. I'm going to keep working just as hard as I did to reach other goals," he said.
Is it hard to set new goals when you're suddenly one of the best players in the world? Not for a determined Zverev.
"Grand Slams is something I want to improve next year. I want to get further in those tournaments," he revealed.
Long-touted as a future world No.1, Zverev is not panicking that he is yet to reach a Grand Slam quarterfinal in 10 main draw appearances.
"I'm only still 20 years old. You can't have it all unfortunately," he said.
"I've been dealing with expectations since a very young age. I've learned how to deal with them. Obviously it becomes more and more the higher you are ranked.
"But, look, I try not to listen too much from what other people expect from me or what other people think of me. I do care about, you know, the opinion of the people that are close to me, and that is my team, my family, stuff like this. But everyone else, you know, I try not to focus on too much.
"Of course, it's nice to hear from great players what they think I might become one day, but this is still all in the future, a work in progress. The getting better part is more important than what other people think about me."
For the self-anointed "work in progress", his immediate focus is on performing well in Beijing this week and pleasing his ever-growing fan base.
"The fans are always great in China," he said.
"That's why I think all the players love coming back. They're trying to be very personal with players, trying to interact. That's very special for all of us."
Zverev, who boasts a tour-leading five ATP titles this season, begins his China Open campaign against Brit Kyle Edmund.
They have played once before, with Zverev winning via retirement in Nice last year.
"This is a big tournament. This is a very nice event with a beautiful stadium. Hopefully I can play my best tennis here," Zverev said.
Such determination and focus is hardly surprising. For this rapidly rising star, there is always another new high to strive for.
By Leigh Rogers