Players enjoy spectacular China Open gala
2017-10-02 00:57:57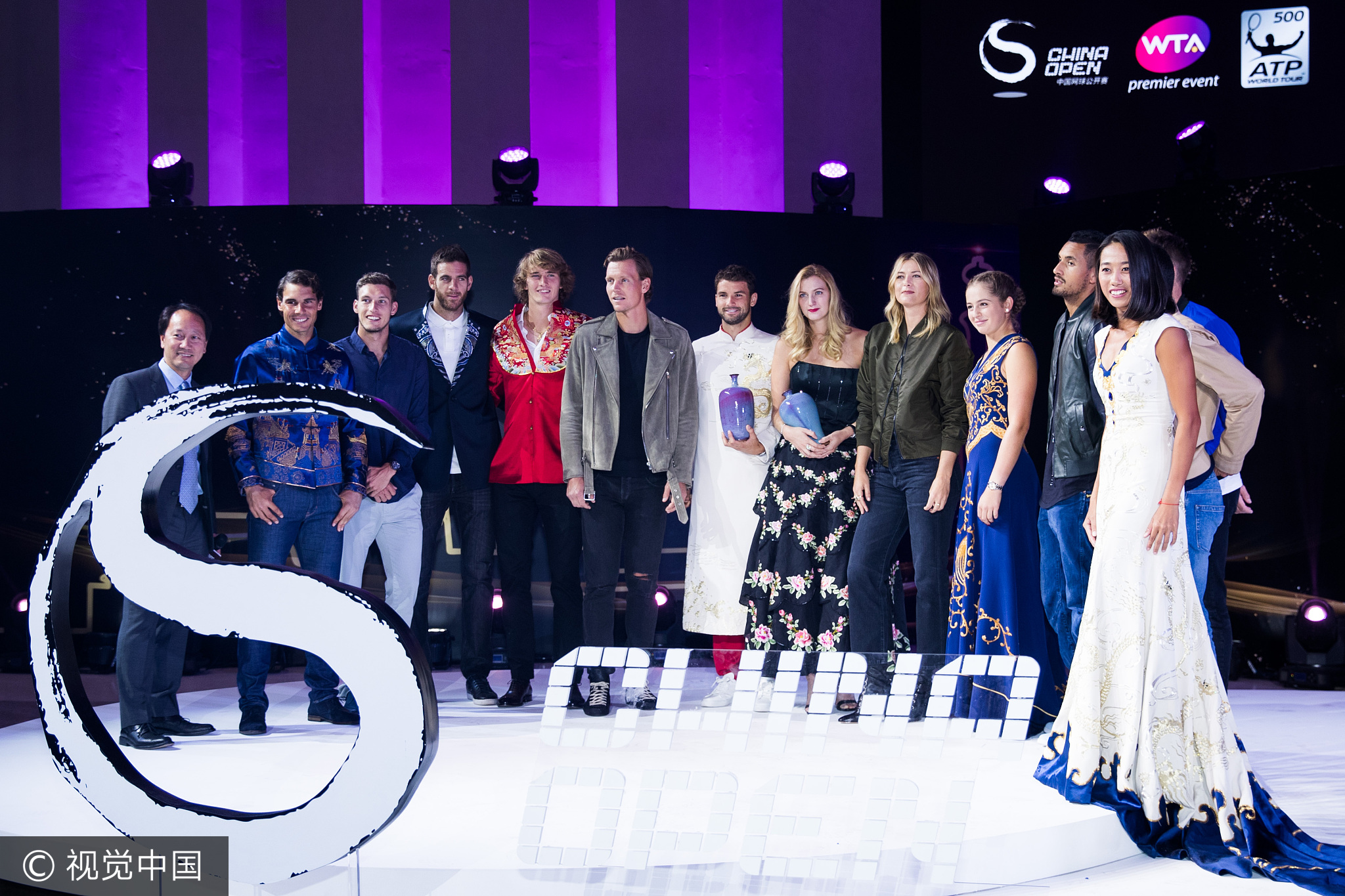 Petra Kvitova and Grigor Dimitrov have won the 'best dressed' awards at the China Open Players' Gala. The annual Gala, which took place on the top platform of Beijing's Olympic Tower, sees some of the biggest names in world tennis come together to celebrate the start of the China Open.
Before the party, Rafael Nadal, Maria Sharapova, Juan Martin del Potro and Petra Kvitova were joined by the likes of Grigor Dimitrov, Jelena Ostapenko, Zhang Shuai and Alex Zverev posing for photos in front of Beijing's Olympic Stadium. In what will surely be one of the tennis photos of the year, they dressed in traditional Chinese outfits for an iconic picture that quickly spread across social media.
The players then joined other guests and dignitaries at the Olympic Tower, where they were treated to a traditional fashion show and enjoyed a sumptuous dinner.
After the meal, players and guests took part in a charity activity that raised money for the China Soong Ching Ling Foundation. The Foundation helps disadvantaged children across the country.
As the players went home to prepare for tomorrow's matches, the guests were invited to enjoy drinks and the incredible view from the top of the Olympic Tower. All agreed that it had been a spectacular evening.