Chang's welcome return
2017-10-03 15:44:27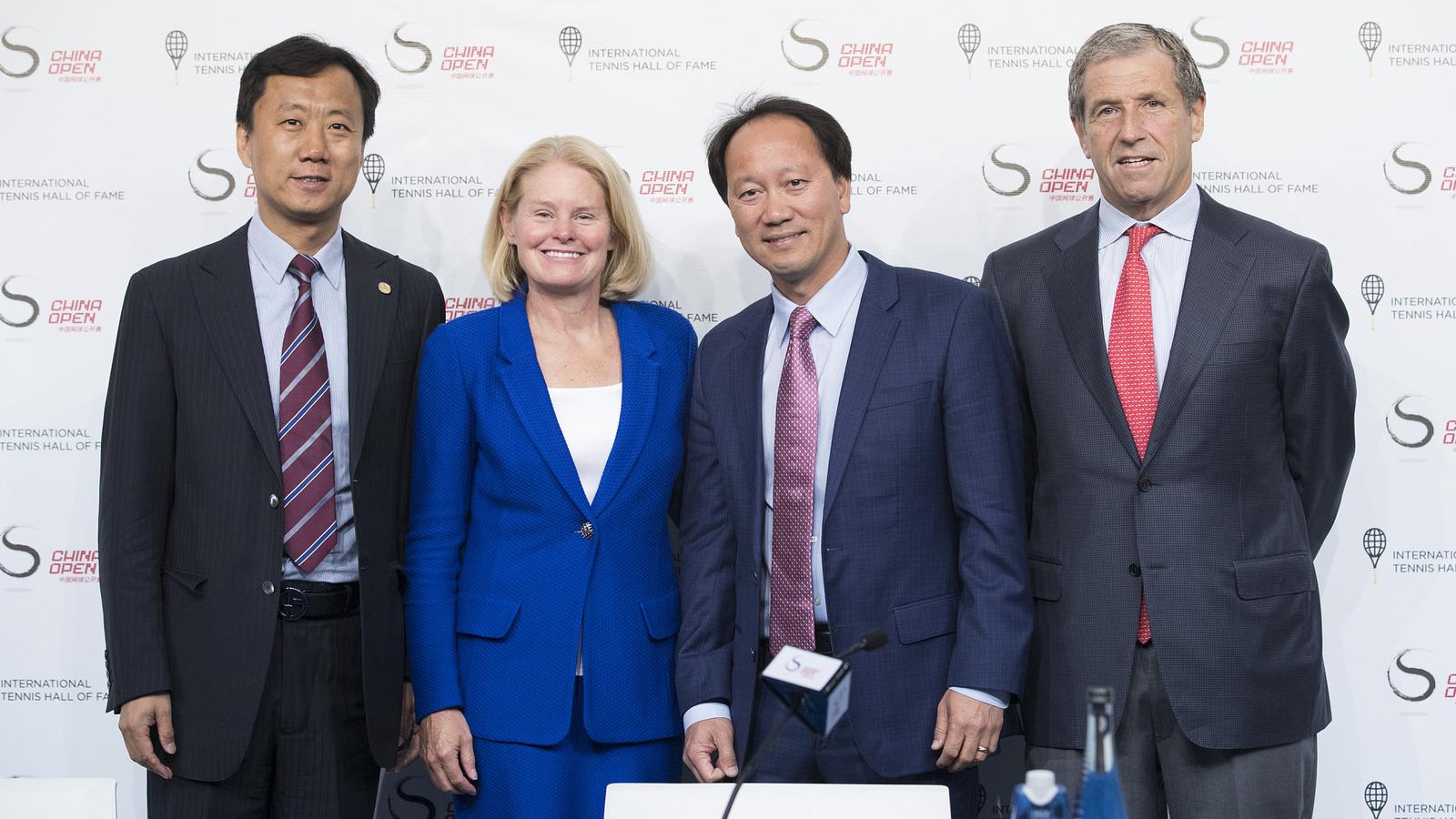 Three-time China Open champion Michael Chang returned to the tournament this week to announce his new role as an International Tennis Hall of Fame global ambassador.
The former world No.2 who became the youngest male Grand Slam champion as a 17-year-old at Roland Garros in 1989, is a popular figure in China. An American born to Asian parents, Chang has a strong affiliation with the tournament having won the inaugural event in 1993. He also won the title in 1994 and 1995.
"I feel like it's very fitting that we have this announcement actually here in Beijing," Chang said. "I can recall playing here in Beijing in a much smaller venue. To see how tennis has grown tremendously over these years in and throughout China has been sensational.
"Now you're seeing obviously some of the biggest tournaments in the world being played here in China, and obviously a lot of smaller tournaments - Challengers, Futures - opportunities for young Chinese players to not only play on the ATP Tour or on the WTA Tour, but to be able to go out and be some of the best in the world."
Chang, who was inducted into the International Hall of Fame in 2008, follows in the footsteps of fellow inductees Martina Hingis and Gustavo Kuerten in serving as a global ambassador.
"Now I have this incredible new role as a global ambassador to help promote the International Tennis Hall of Fame and be able to take its purpose and its mission, to be able to share that with many fans around the world," Chang said.
The 45-year-old, who currently coaches world No.14 Kei Nishikori, will also feature in the International Tennis Hall of Fame's advertising and social campaigns during 2018.
China Open co-tournament director Thomas Ross, who is also Chang's long-time agent, said it was special to welcome the American back to Beijing to announce his new role.
"I am just thrilled that the stars were aligned this week," he said. "As you know, Michael coaches Kei Nishikori. Kei normally would be playing somewhere else this week (the Japan Open in Tokyo). He's out for the rest of the season. Michael was free. We worked to put this opportunity together. I couldn't be happier."
Fellow China Open co-tournament director Alfred Zhang Junhui said he hoped Chang's visit to Beijing this week would inspire many Chinese fans.
"I'm really very happy that Michael Chang can come to the China Open and have some interaction with Chinese fans and Chinese youngsters," he said.
"The announcement of such significant news announced here in the China Open makes me very happy."
By Leigh