Halep takes down Ostapenko in two, heads to finals
2017-10-07 19:17:32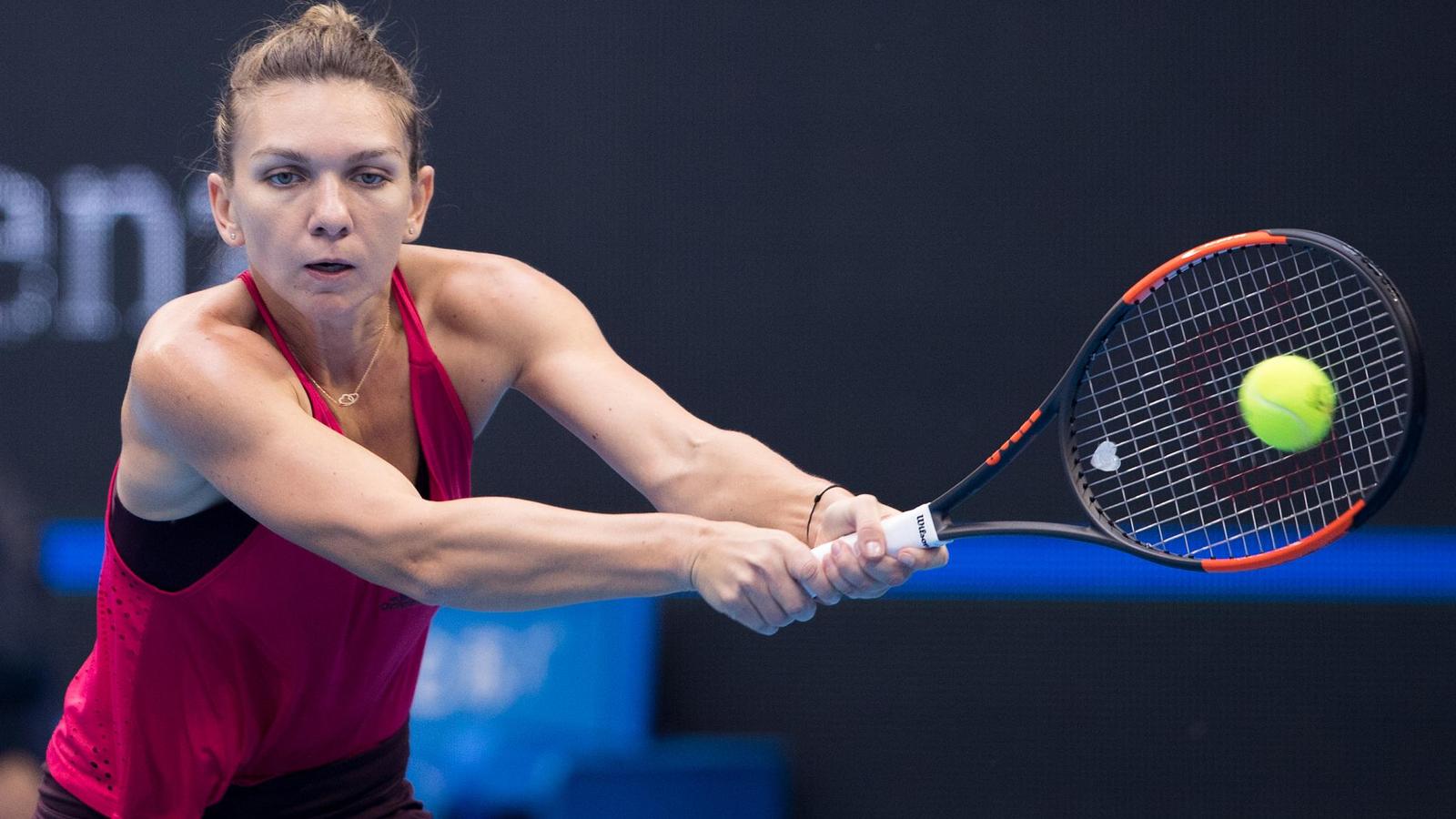 Simona Halep claimed a place in her first China Open final – and the WTA No.1 ranking - with a straight sets win over French Open champion Jelena Ostapenko. The Romanian, who has become the 25th WTA No.1, avenged her Roland Garros defeat to Ostapenko with a 6-2 6-4 win.
Halep stated her intent immediately, breaking in the opening game of the match. It was an important move, with each player holding serve through the next five engrossing games. Halep struck again in game seven, moving Ostapenko around the court and breaking for 5-2. From then, it was a straight run to the opening set for the Romanian as she served it out 6-2.
As might be expected, the Latvian came out swinging in the second set, attempting to unsettle her opponent. But Halep held firm, securing an early break to lead 3-2.
Then the nerves set in.
Ostapenko levelled the match, before taking the lead for the first time in the set. The seventh game was again crucial, Ostapenko pressing for the break but Halep holding on. That hold seemed to relieve some of the pressure, as Halep broke her opponent in the very next game.
A confident hold in the final game of the match gave Halep the win, and secured her position as the No.1 player in the world.
"I knew how I have to play against her," Halep said after the match. "I lost in French Open. I knew that I was leading there. So I just did my plan, my game, and I did it pretty well."
"I can say that was a little bit of pressure in the second set," Halep continued. "But I was not worried. I felt that I was dominating the match and I was controlling everything.
"Of course, in the end, the last point, my legs were shaking. It's normal."
Halep will go on to play the winner of today's second semifinal between Petra Kvitova and Caroline Garcia.
"I know both of them. I know that they are very strong opponents," Halep said. "They hit very strong the balls. They stay close to the lines."
By Kasey Carlson