Halep celebrating rise to No.1
2017-10-07 19:18:49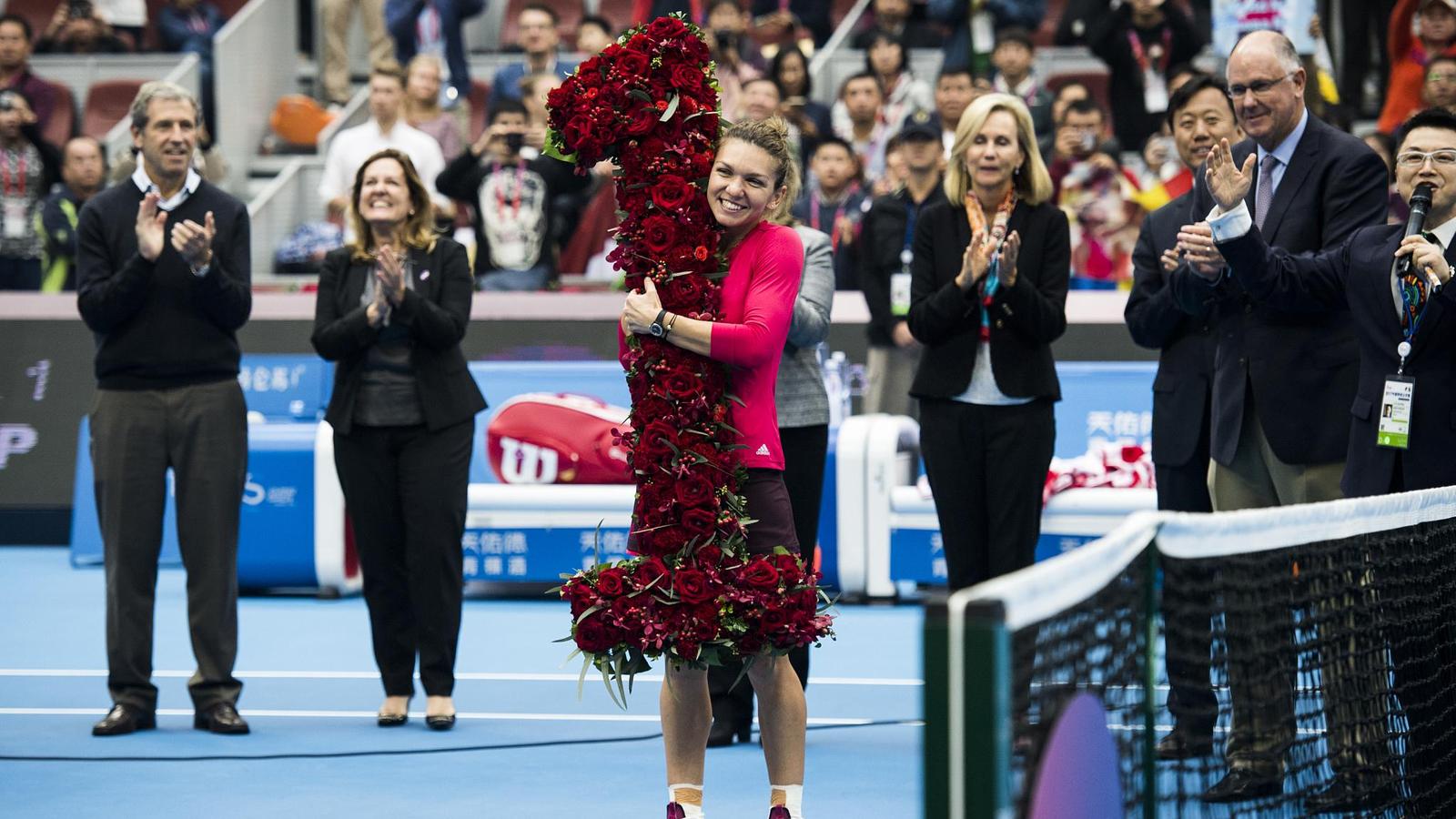 Simona Halep is having an unforgettable week at the China Open.
The 26-year-old Romanian is into her first final in Beijing and has scored some big wins to get there.
She snapped a seven-match losing streak against former world No.1 Maria Sharapova in the third round and got revenge against French Open conqueror Jelena Ostapenko in today's semifinals.
Her reward? Next week she will become the WTA Tour's new world No.1.
"Definitely this tournament I will never forget for two things. One thing which was, in my opinion, in this moment little bit more important, that I won against Sharapova. I lost too many times against her before. So here I just broke that line," Halep said.
"And second, that I could win against Ostapenko after a very tough match in the Grand Slam final. And being No. 1 makes it very special. Even if I didn't play my best tennis in China so far, this year was great."
Needing to beat Ostapenko in the semifinals to surpass Spaniard Garbine Muguruza atop of the rankings, it was a situation Halep was familiar with. Three times she had got within one win of the No.1 ranking this season, only to falter. This included against Ostapenko in the French Open final.
Halep admitted to getting nervous again in her 6-2 6-4 semifinal win against the world No.8-ranked Ostapenko.
"When I was five points away, I felt that I want it more and more. I try just to not think too much about that, to stop thinking, because you feel the pressure when you're thinking too much," she said.
"This tournament, I just came here to do my job. At the beginning I didn't feel great. Even in Wuhan I was a little bit sick with my stomach. But I came here very motivated.
"So I'm in this position now, and I cannot say much. I have to say just that I feel it in my stomach now. I just want to keep this feeling because it's nice."
Halep now turns her attention to a final showdown with either Czech Petra Kvitova or Frenchwoman Caroline Garcia. But win or lose, the China Open will now forever hold a special place in the new world No.1's heart.
"I always thought that I like China because I have great fans here. Every time I had great crowd," she said.
"Now I enjoy more the time here in China."
By Leigh Rogers