Caroline Garcia wins 2017 China Open title
2017-10-08 21:47:36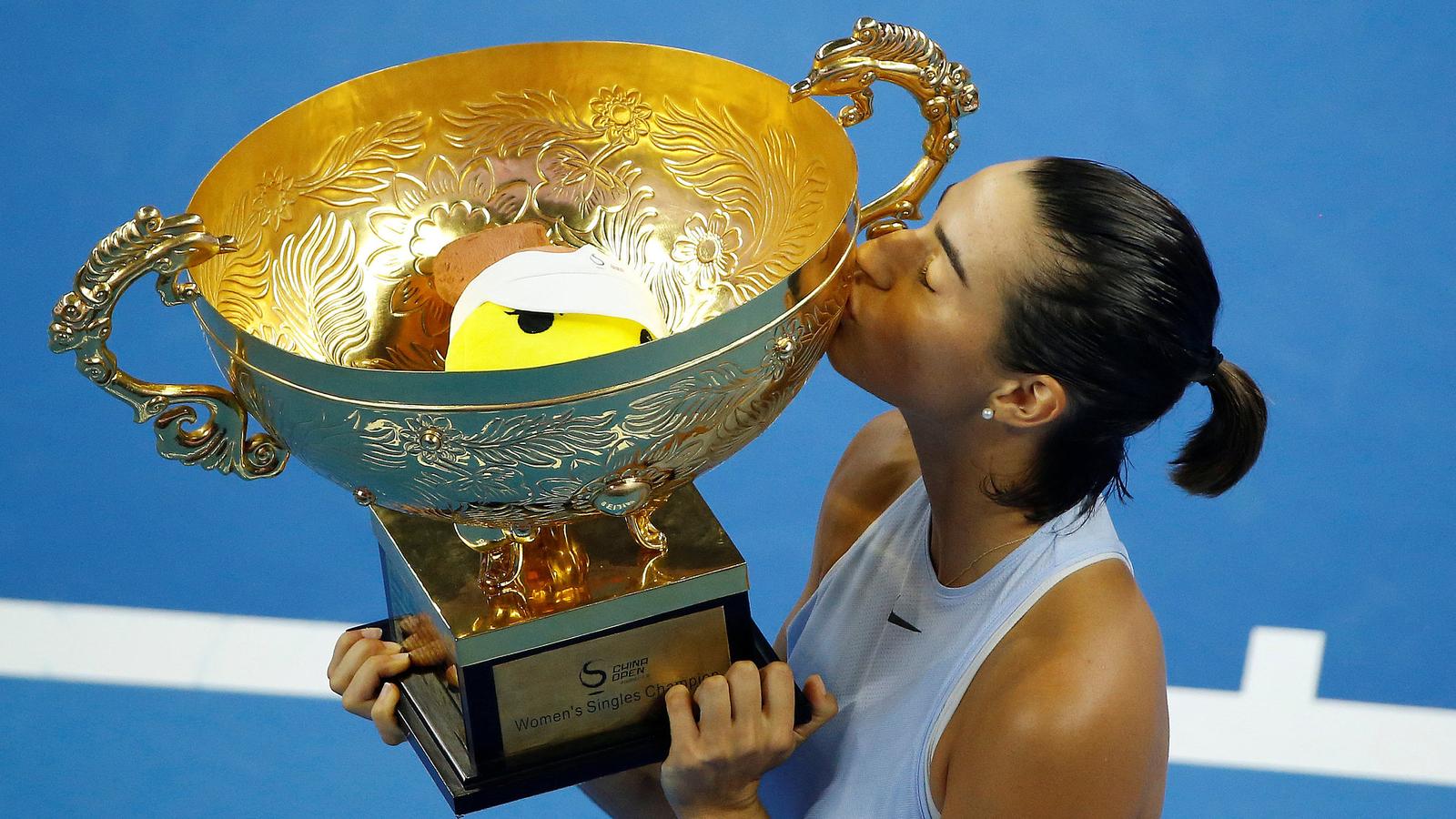 French player Caroline Garcia trumped soon-to-be new world No.1 Simona Halep to win the China Open.
Garcia's 6-4 7-6(3) victory follows her title-winning run Wuhan last week, extending her winning streak to 11 matches and guaranteeing a top 10 debut.
Electing to receive almost proved a winning strategic move for Halep, breaking Garcia in the opening game, but the No.2 seed could not consolidate.
Games continued on serve until the 10th game, when Garcia broke to clinch the opening set in 44 minutes.
Pressure was high, as highlighted by a combined 24 unforced errors to eight winners for the set.
Games continued on serve early in the second set until an epic, match-defining seventh game. Halep had three break points at 0-40 on the No.15-ranked Garcia's serve, but could not capitalise.
The Romanian continued to push but each time Garcia had a response. After saving nine break points in that game, Garcia eventually got a game point and dutifully held.
A love hold from Halep put the pressure back on Garcia, but the 23-year-old stayed composed. Pushing the second set into a tiebreak, Garcia showed no nerves as she closed in on the biggest singles title of her career.
Garcia established an early tiebreak lead and was helped by a net cord at 5-3, which sent a Halep backhand wide to give her three match points.
The Frenchwoman only needed one. As Halep netted a forehand, she fell to her knees in elation.
"To win it on my first match point in the tiebreak against Simona, new No.1, it's very difficult for me to believe," Garcia said.
"It's just amazing. It's difficult to put words on what I'm feeling right now."
Halep admitted she was emotionally exhausted after her semifinal win to claim the No.1 ranking, but credited Garcia for her performance.
"She won the match, I didn't lose it. Of course, I couldn't be, like, 100 per cent after yesterday. It was a little bit tough. I felt tired a little bit. My legs were a little bit sore," Halep said.
"But I think I fought till the end, which I'm really happy about. She played amazing tennis. To win two tournaments in a row, it's a great thing. She deserved to win today. She was better."
Kasey Carlson