Kontinen& Peers seal China Open doubles crown
2017-10-08 16:41:38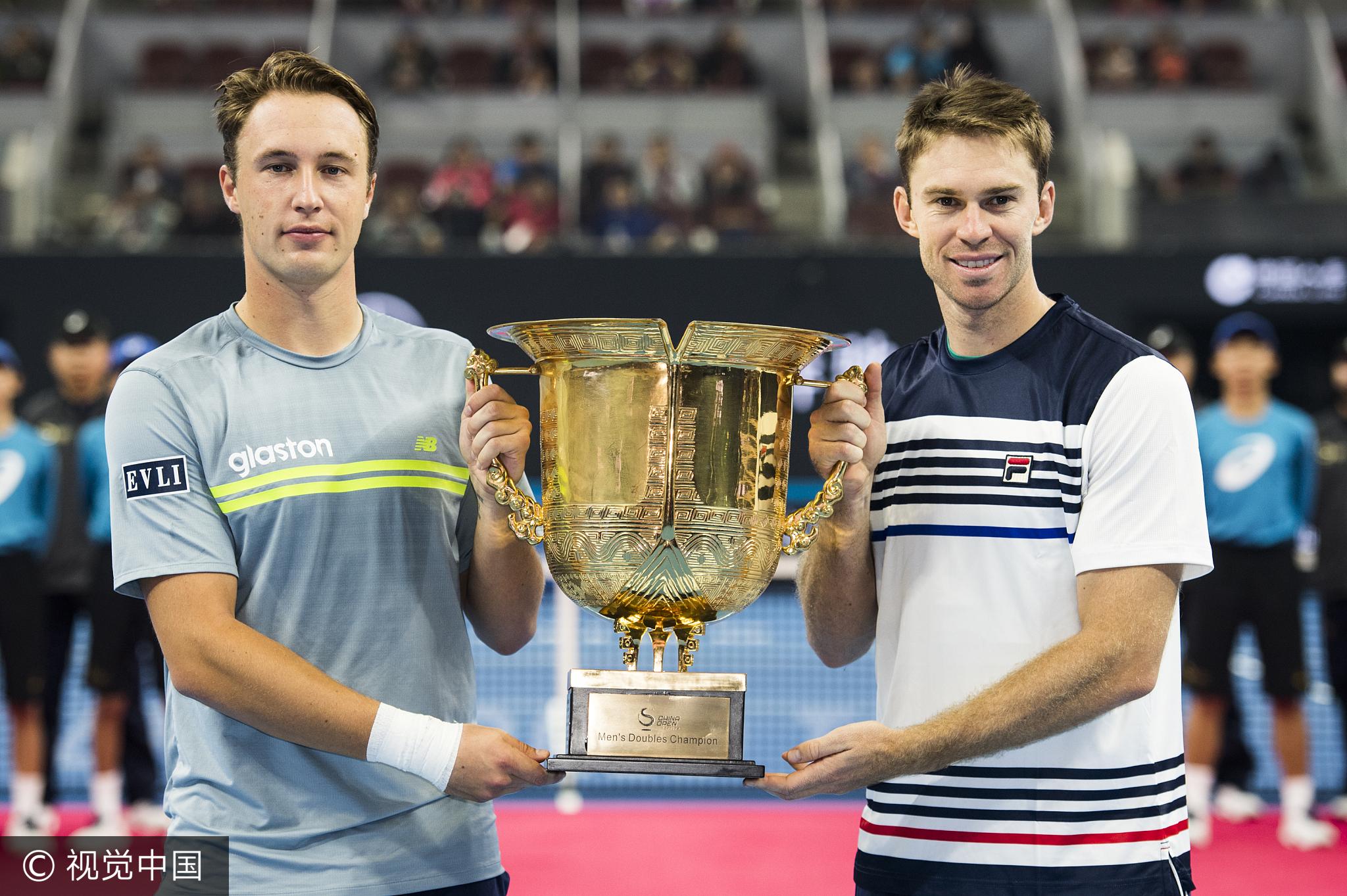 Henri Kontinen and John Peers are the China Open doubles champions, after the top seeds beat John Isner and Jack Sock 6-3 3-6 10-7 in a tight final.
Kontinen and Peers may have been the favourites going into this match, but they were under no illusion as to the threat that John Isner and Jack Sock posed. The Americans, formidable talents on both the singles and doubles courts, had already excelled as they made their way to the final.
So it came as no surprise that the top seeds started fast. Immediately going on the offensive, Kontinen and Peers attacked the Americans' serve before they could settle into the match and eventually secureda break. It was the advantage they needed as they took the opener 6-3.
Smelling blood, Kontinen and Peers chased a second break at the start of the second set, but Isner and Sock were measured and held their own. Indeed, it was the Americans who took advantage of a poor service game from Peers to secure a break in set two, and lead 4-2 A quick hold from Sock, followed by an even quicker hold from Isner, pushed the match into the super tiebreak.
Like the two sets before it, momentum through the super tiebreak swung back and forth before Kontinen and Peers secured the 'mini' break late on. The pair capitalised on that slender advantage, eventually securing the win - and the China Open title - 10-7 in 69 minutes.
"When you play Jack and John, they're both such big servers and can take the match away from you if you don't be careful, but I thought we served really well today," Peers said after the match.
"We stayed composed and did not let them hit us off the court.
"It was anyone's game, all you have to do is win a set and a tiebreak in this format. The ebbs and flows in momentum don't take too much, so you can never get too worried about the score line and momentum."