Checking in with the China Open champions
2017-10-09 00:35:06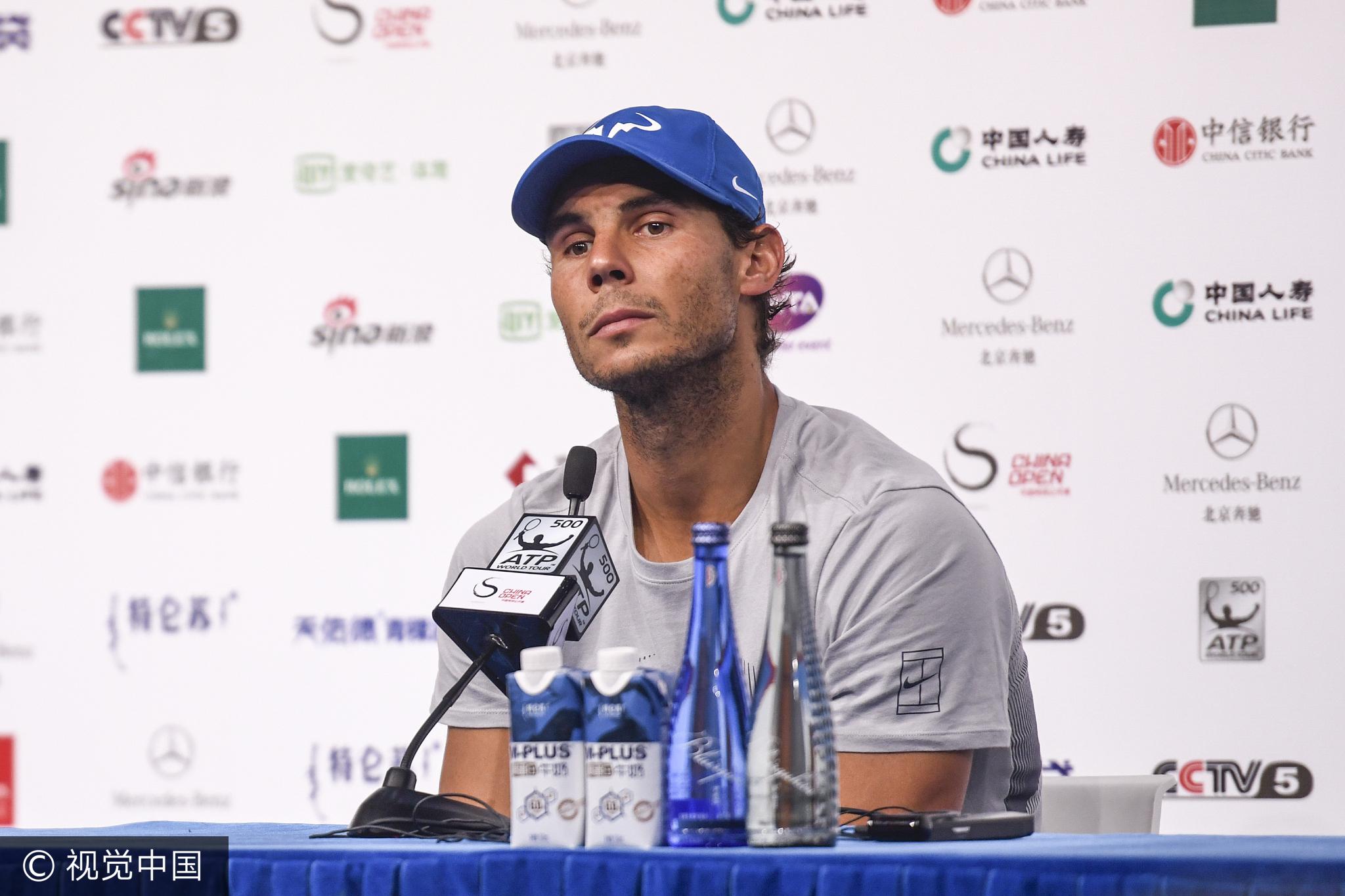 BEIJING – As Caroline Garcia celebrated her first China Open title, Rafael Nadal claimed his second. Two players at different stages of their careers, but both relishing memorable Beijing victories.
For 23-year-old Garcia, riding an 11-match winning streak after also winning Wuhan last week, it is the biggest title of her burgeoning career.
"I mean, it was such an amazing two weeks. It went so fast," Garcia said.
"It's just amazing. It's difficult to put words on what I'm feeling right now."
Ranking No.20 in September, the Frenchwoman will rise to a new career-high of No.9 as a reward.
"To be in the top 10 also means something because it's a step in your career that you want to achieve," Garcia said, "You never know if you're going to reach it."
Her performance in Beijing puts in her contention for the prestigious WTA Finals at the end of the month, a season-ending championship for the best eight performed players during the season.
"It was in part of my head. But, like, two weeks ago I was not really thinking about it," Garcia said.
Men's singles champion Rafael Nadal is no stranger to winning big titles.
His China Open triumph was his 75th career title. This one will be memorable though, after saving two match points in his first round win over Frenchman Lucas Pouille.
Nadal has won a title five times after saving match points, but never before in a first round match.
He saved his best performance until last, with a sensational 6-2 6-1 win over eighth-seeded Australian Nick Kyrgios in the final.
"I played, in my opinion, a great level of tennis tonight," Nadal said after the final. "Of course, I think one of the best matches of the year."
After winning the China Open on debut in 2005, and recording runner-up finishes in 2013 and 2015, this year's title was extra special for the 31-year-old Spaniard.
"Every title later in your career is more special than when you were younger," Nadal said.
The US Open champion, now enjoying a 12-match winning streak, is already eyeing his next tournament in Shanghai.
"This year I am playing well. I played very well during the whole event here, so let's see if I am able to hold that high level there in Shanghai," Nadal said, "If that happens, I hope to have my chances."
After starting the season ranked No.9, Nadal is now in a strong position to finish the season as the top-ranked player for the fourth time in his career. He last did so in 2013.(By Hayley Russell)