Nadal wins his second China Open
2017-10-09 00:37:45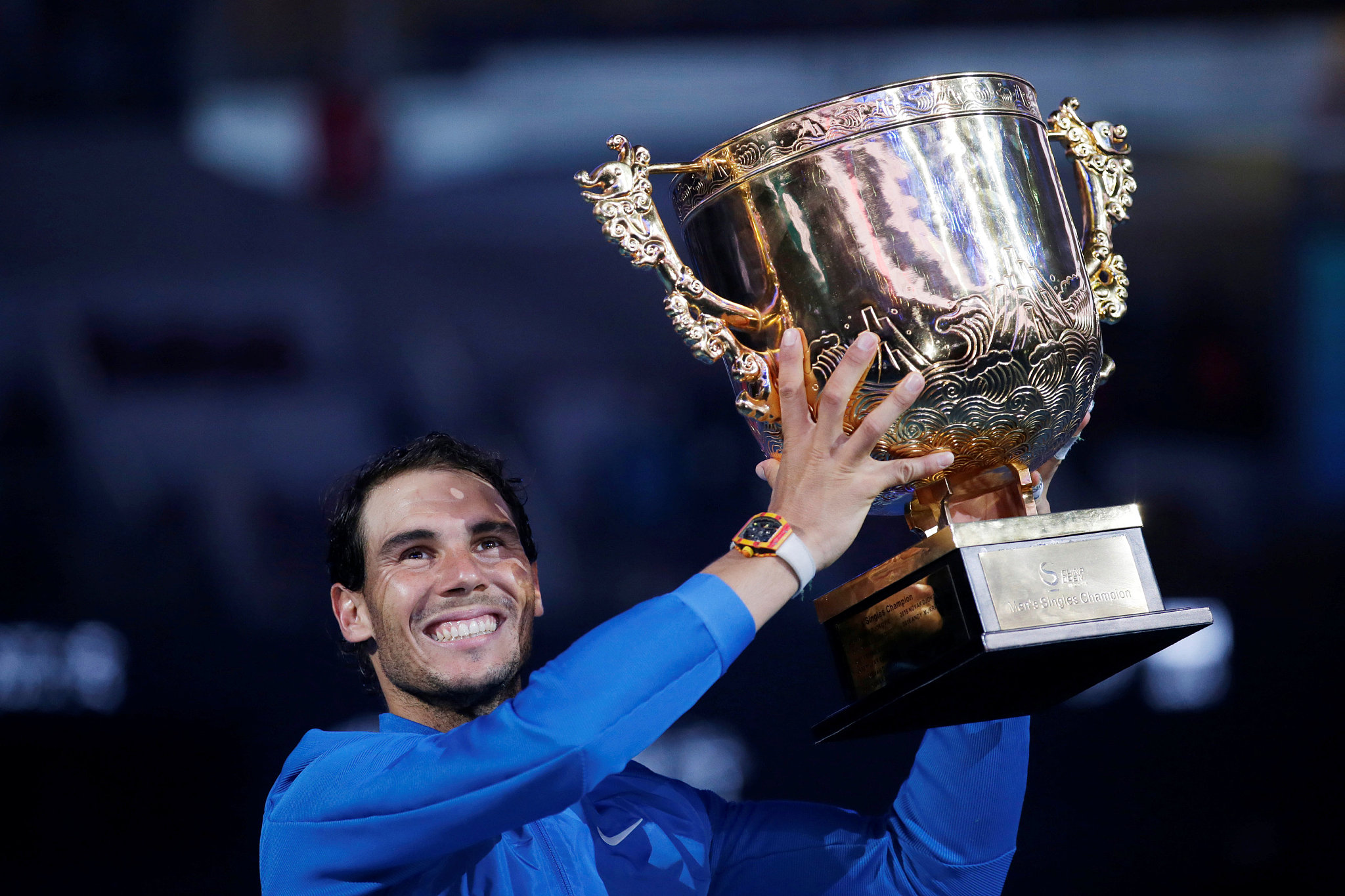 BEIJING – World No. 1 Rafael Nadal won the China Open with a 6-2 6-1 win over eight-seeded Nick Kyrgios in a highly-anticipated final.
They entered the match with their career head-to-head tied at two wins apiece and both in impressive form. Kyrgios had only been broken once in his run to the final, Nadal three times. It promised to be an intense battle – and it certainly delivered.
There was no shortage of drama from the beginning of the match. Kyrgios came out fired up, and quickly had a break point opportunity on Nadal's serve. Nadal saved break point after a contentious overrule and swiftly won the game, prompting a frustrated Kyrgios to trade words with the umpire and earn an unsportsmanlike conduct warning.
The drama continued in the next game, as Nadal tested Kyrgios' serve by quickly jumping ahead to a 0-40 lead. Kyrgios managed to save five break points to hold.
The first four games took 28 minutes to complete, with both players producing sensational shots to leave the crowd gasping in awe. But Nadal's relentless pressure helped him get on top, winning four games in a row to close out the first set 6-2.
From there, the all the momentum was with Nadal. He wasted no time jumping ahead to a 5-0 lead in the second set.
Kyrgios held serve to get on the board at 5-1, but there was not much he could do to stop Nadal at that point. Nadal held to win the match, securing his second China Open title and first since 2005.
"I played, in my opinion, a great level of tennis tonight. Of course, I think one of the best matches of the year," said Nadal. "In 2005 I never will believe that I will keep playing tennis in 2017, less winning another title here, no? Very happy.
"I have lot of respect for Nick. He's one of the players with more talent on the tour. Of course, when he's playing well, when he really wants to play, without a doubt is one of the toughest opponent to play against. He's having a good run here during the whole week, so for me was a big test. Very happy the way that I managed."
A disappointed Kyrgios admitted he had no answers for the rampaging 31-year-old Spaniard.
"He played well. I played terrible. He's in great form. He just destroyed me today," said Kyrgios.
"I guess I put in a pretty good week, had some good wins. I mean, I don't know. It's tough to find positives when you won three games in the final."(By: Sophie Hall)