World's best tennis stars shine at China Open player's party
2018-10-01 12:42:15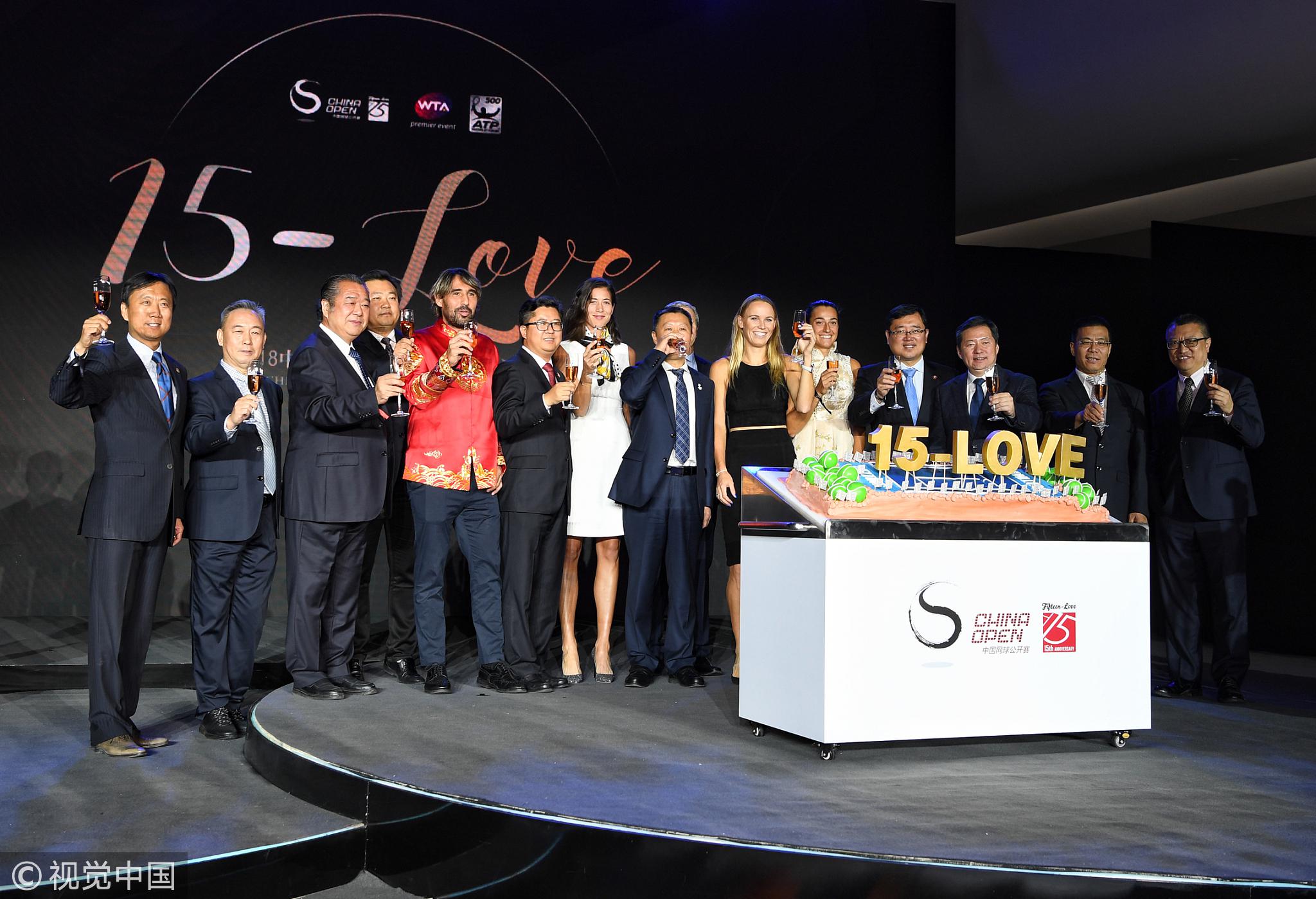 Set underneath the magnificent Beijing Olympic Tower, the world's biggest tennis stars walked the red carpet at the China Open annual player's party on Sunday night.
This year's festivities, which included a Ne Tiger fashion show and an array of traditional Chinese cuisine, were extra special as the tournament celebrates its 15th anniversary.
Garbine Muguruza, the 2015 women's singles champion, was the first player to arrive. The world No.14 said her favourite part of Beijing is the fans — they're noisy and always give the Spaniard a warm reception.
"When we come to play, it's the best of fans here," Muguruza said.
Rising stars Jelena Ostapenko and Naomi Osaka arrived soon after, followed by men's top seed Juan Martin del Potro, who said it's nice to have all the players together for one evening.
Defending champion Caroline Garcia walked down the carpet, stopping to take pictures with her father. Not far behind was Caroline Wozniacki, who said it was great when players are able to get together, dress up and feel pretty.
American Sam Querrey, who has frequently played in the China Open throughout his career, admired the tournament's two large stadiums and its ability to improve every year.
Also in attendance was Judy Murray, who has been traveling to tournaments throughout Asia promoting the sport as a WTA Finals community ambassador for the COME PLAY! initiative.
The tennis coach and mother of top-ranked players Jamie and Andy Murray remembers the first time she came to Beijing in 2008 for her sons' first Olympics.
"I realised there is such a huge opportunity to grow tennis in China, you have a wonderful facility here that was built for the Olympics, and you have so many people," Judy Murray said. "So it's a big opportunity to grow the game."
Inside the tower, MC Tong Kexin welcomed Zhao Wen, director of the Beijing Municipal Bureau of Sports, to the stage to help celebrate the evening. Wen thanked the players, both current and former, for giving their best on the court and making the event special every year.
"Lets raise our glasses and wish the China Open a very happy 15th anniversary," Wen toasted.
Afterward, the players made trips up tower one for panoramic views of Beijing, shimmering on the eve of the Chinese National Day.
(By Noah Higgins-Dunn)