Sabalenka eliminates Muguruza, Kerber advances
2018-10-02 23:13:59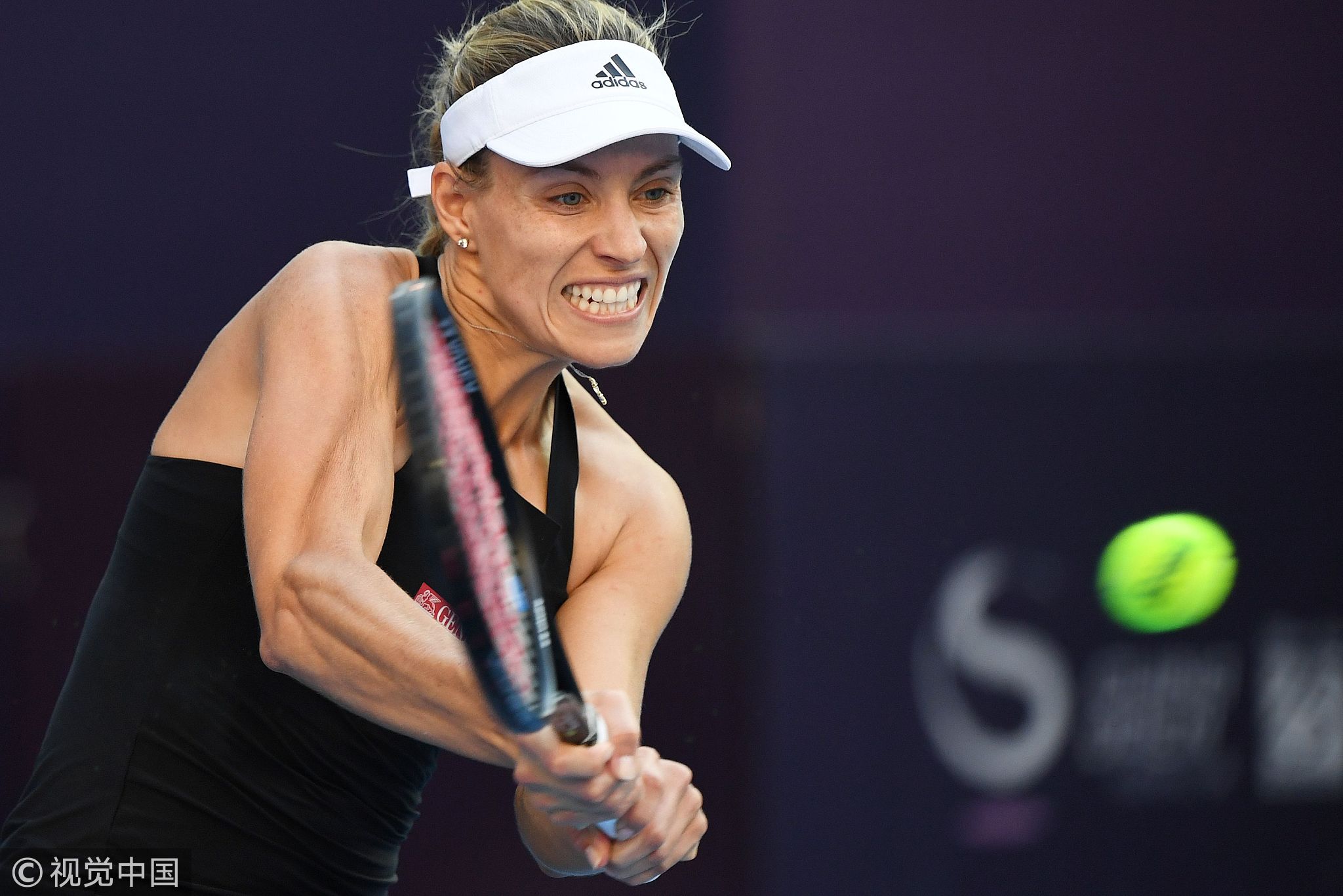 Three-time Grand Slam champion Angelique Kerber moved into the China Open third round with a 7-6(4) 6-1 win over Spain's Carla Suarez Navarro today.
Kerber admitted it was a challenging match, with the No.23-ranked Suarez Navarro testing her early and conditions also proving difficult.
"The conditions with the shadow on court was not so easy to play in first set," Kerber said.
"In the second set, I was just trying, you know, to keep going, like I finished the first set. Just trying to stay in the match, playing even better than in the first set."
Kerber fans were out in force at Lotus Court, with a strong contingent waving German flags and chanting for the world No.3.
"It's great to have the fans, especially here, how they are supporting me during my matches and also during my practice sessions here," Kerber said.
Newly-crowned Wuhan champion Aryna Sabalenka continued her winning run, overpowering China Open 2015 champion Garbine Muguruza 7-5 6-4 in the feature match at Diamond Court tonight.
It was a high-quality battle between two big hitters. Former world No.1 Muguruza struggled to keep up with Sabalenka in the first set and never seemed to find her footing. She briefly took the lead in the second set, but quickly lost it and could not find an answer to Sabalenka's relentless attack.
"Today I felt that she's a Grand Slam champion because she's playing really well. You (are) always under pressure when you play against her," Sabalenka said.
"It was tough one. I'm so happy that I won it."
When a disappointed Muguruza fronted the press and was asked what the difference was, her response was: "Her confidence".
(By Kelsie Wilkins)