Top seed Del Potro wins opening round
2018-10-02 21:52:42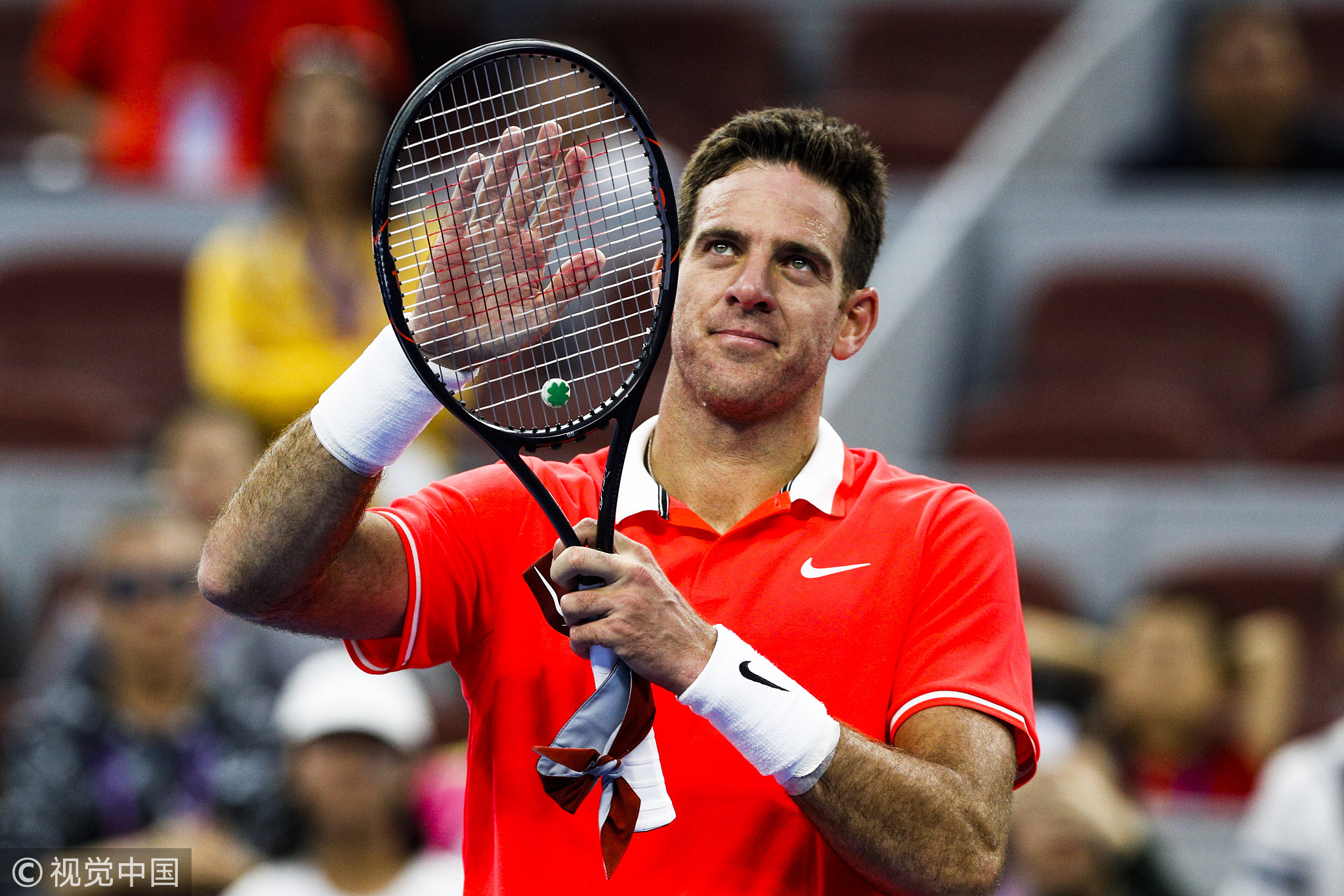 World No. 4 Juan Martin del Potro faced a formidable opponent in 50th-ranked Spaniard Albert Ramos-Vinolas on Diamond Court today, but ultimately prevailed 7-5 6-2.
It was the 6'6" Argentine's first singles match since his thrilling run to the US Open final last month.
Delpo, as he affectionately known by his supporters, seemed a bit off his game early with his typically crisp forehands sailing long on several occasions. But by the end of the set, del Potro was hitting his targets.
"I said to myself that the first set could be the key of the match. So I tried to play my best tennis, especially in the 5-all game, then I could close the set with my serve," said del Potro.
"I think it was the right effort because after that I played much better the second one, and I took all my chances during the game. I did well specifically in the important moments of the match."
As the Tandil native took control of the match, he was lifted with tons of vocal support from Chinese fans waving la Bandera.
"It's very beautiful, really. To be on the other side of the world, and see so many Argentinian flags and so many fans around the world," said del Potro in Spanish during his post-match press conference.
"They make yourself feel special and they become your acquaintances. That's also why I play in China, because I like to find those people and they are very fanatical, and the truth is that they are very nice to share some time with them."
The US Open 2009 champion will play Russian Karen Khachanov in the second round. The No.24-ranked Khachanov, who grew up idolising del Potro, posted an impressive win over American Sam Querrey in the first round.
Del Potro has won his two previous matches against Khachanov, with the most recent meeting a four-set battle at the Australian Open in January.
(By Jason Amico)