Wang strides past Ostapenko at China Open
2018-10-02 23:09:19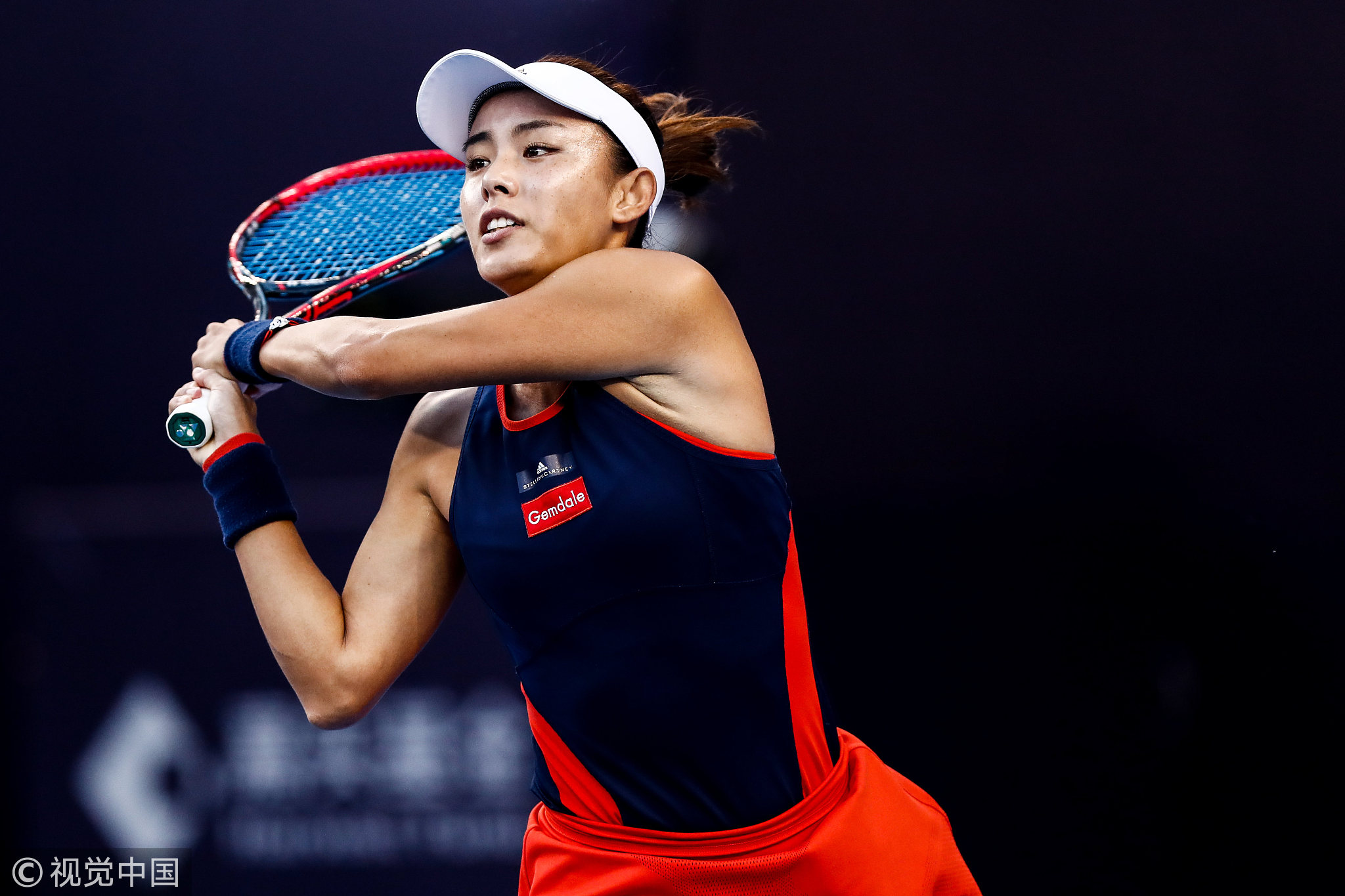 Chinese No.1 Wang Qiang dramatically smashed Grand slam champion Jelena Ostapenko at the China Open on Tuesday before a big home crowd at Lotus Court.
Wang sent Ostapenko out of the tournament 6-0 6-0, a match in which the Latvian hit 10 double faults.
Meanwhile, Wang continues to strengthen her position in the WTA rankings; after becoming the Chinese No.1 after the Wuhan Open, she is projected to rise to world No.27 with her lastest victory.
Surprisingly, Wang didn't expect she would win today. She even hesitated as to whether she could play today, given she had retired from her semifinal just a few days ago in Wuhan with a left thigh injury.
"Yesterday, my physio asked me to run a few meters, then I had to stop. I did not move that much, didn't run that much," she said.
One of Ostapenko's double faults pushed Wang up 3-0 in the first set, a deficit which soon became 5-0. Ignited by Chinese fans, Wang completed a first-set shut-out a game later.
Ostapenko didn't believe Wang's home court advantage was the decisive factor; instead she felt her troublesome left wrist affected her performance.
"I love playing here in Beijing. It was just the thing that I couldn't play 100 per cent today," said last year's semifinalist.
"I think my level was about maybe less than 50 per cent unfortunately because of my wrist also. It (the support for Wang) didn't really affect my game at all."
After an intense start to the second set where Ostapenko produced both aces and double faults, Wang settled into the same winning pattern as the first set.
She claimed her triumph with an ace at match point, and will next face either world No.7 Karolina Pliskova or Aliaksandra Sasnovich in the last 16.
(By Yixuan Wang)