Kubot & Melo to face Marach & Pavic in men's doubles final
2018-10-06 23:00:34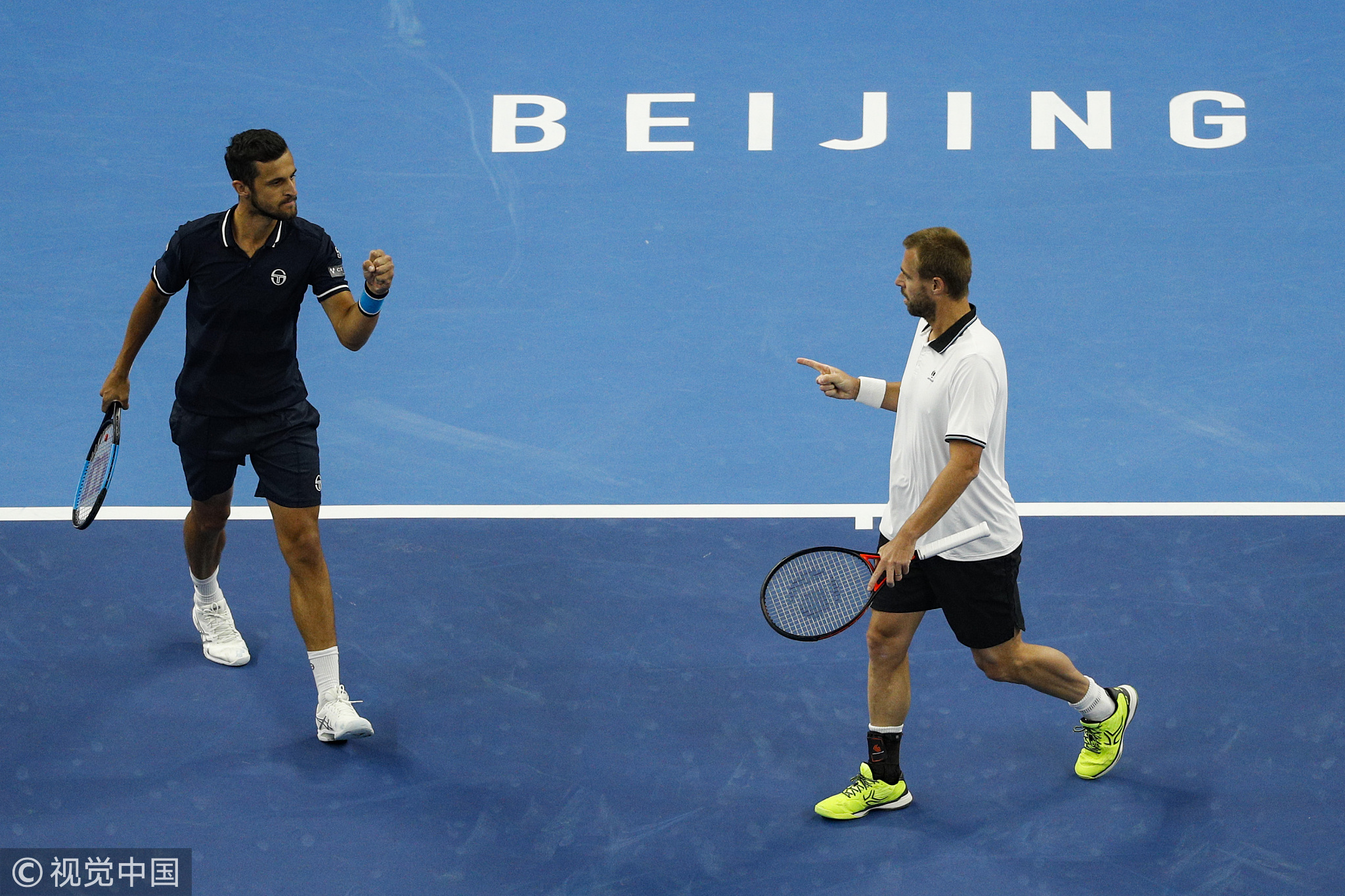 Poland's Lukasz Kubot and Brazil's Marcelo Melo advanced to the China Open final after defeating Colombian duo Juan Sebastian Cabal and Robert Farah 6-4 1-6 [10-6] on Saturday in the men's doubles semifinals on Lotus Court.
Kubot and Melo started the first set confidently, managing to win most of their games without conceding more than two points.
Entering the second set, that energy didn't seem to last. They had difficulty finding a rhythm and appeared to have lost effective communication. At the other end of the court, Rome champions Cabal and Farah kicked their game into gear to dominate the stanza.
The intense match tiebreak that followed awoke the competitive nature in both teams. Tensions heightened as Cabal and Robert struggled with their serves and returns.
Kubot and Melo, last year's Wimbledon champions, were ultimately able to take down the aggressive Colombians.
In a match moved to Diamond Court following Fabio Fognini's withdrawal from his semifinal against Juan Martin del Potro, Australian Open champions Oliver Marach and Mate Pavic reached the final.
They did so after beating Croatia's Ivan Dodig and Nikola Metic 7-6(6) 6-2.
The back and forth game wins and even nature of the opening set kept the crowd excited and engaged.
Marach and Pavic found themselves struggling to keep the lead. Yet after taking the tiebreak, the Austrian-Croatian duo kicked into gear while Dodig and Mektic lost their groove – they quickly went down 4-0 in the second set.
Marach and Pavic completed victory in one hour and 20 minutes, and will face Kubot and Melo in the men's doubles final on Sunday afternoon.
(By Kelsie Wilkins)