China's Wang upsets Sabalenka in quarterfinals
2018-10-06 15:14:28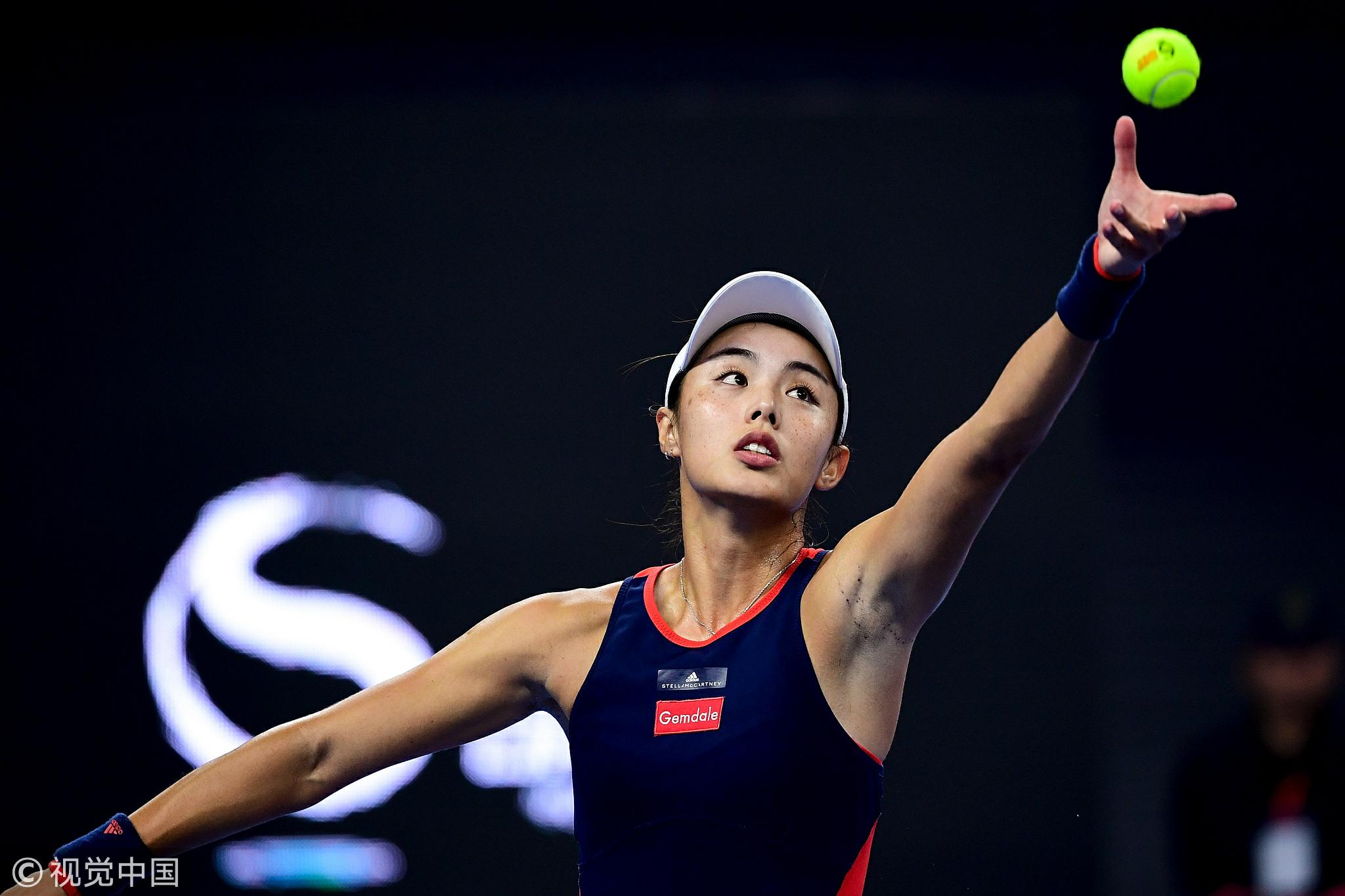 The atmosphere was electric at Diamond Court as Tianjin native Wang Qiang upset one of the hottest players on the WTA tour, Aryna Sabalenka, 7-5, 7-5 to reach the China Open semifinals.
Wang will now play world No.2 and second seed Caroline Wozniacki – the reigning Australian Open champion – for a place in the final.
Wang was able to break her Belarusian opponent's powerful serve twice in the first set after initially trailing 3-0.
"Well, she [Sabalenka] was incredible in the first three games. I asked my coach,'what can I do?'" Wang said in her Chinese-language press conference.

"'He said, I don't know.' Even he doesn't know, I don't know what to do then. I could only do so much on court. What I could do was to wait for her to make mistakes."
It was after winning one intense rally in the sixth game that Wang seemed to gain great confidence, and that, along with the support of her home crowd's raucous chants of "Jiāyóu," willed her to victory.
"It really helps me to believe in myself when there are difficulties. I don't know where this confidence comes from," said Wang. "I can't really explain the source of confidence. But I trust myself on court. When I'm up or down, I trust myself to be able to overcome the situation."
The second set was incredibly back-and-forth, with each player holding serve until some unforced errors from Sabalenka in a crucial 11th game allowed Wang to break what seemed like an unbeatable serve all set prior.
With an opportunity to serve for the match, Wang did what she had done all match long, retrieving Sabalenka's potent and seemingly unbeatable forehands and backhands along the baseline, and eventually forcing the Belarusian into error to take the match.
Wang is currently ranked 28th, but after defeating the recent Wuhan and Connecticut Open champion, the Chinese star is projected to rise to No.24 – and even higher if she keeps winning in Beijing.
On facing Wozniacki, Wang said: "She can run. She's a good baseliner. I think we have very similar styles. It will be a very tough match. She will never lose a point easily, so I have to do my best to fight for each point."
(By Jason Amico)