Czech duo Sestini Hlavackova and Strycova win doubles title
2018-10-07 16:50:38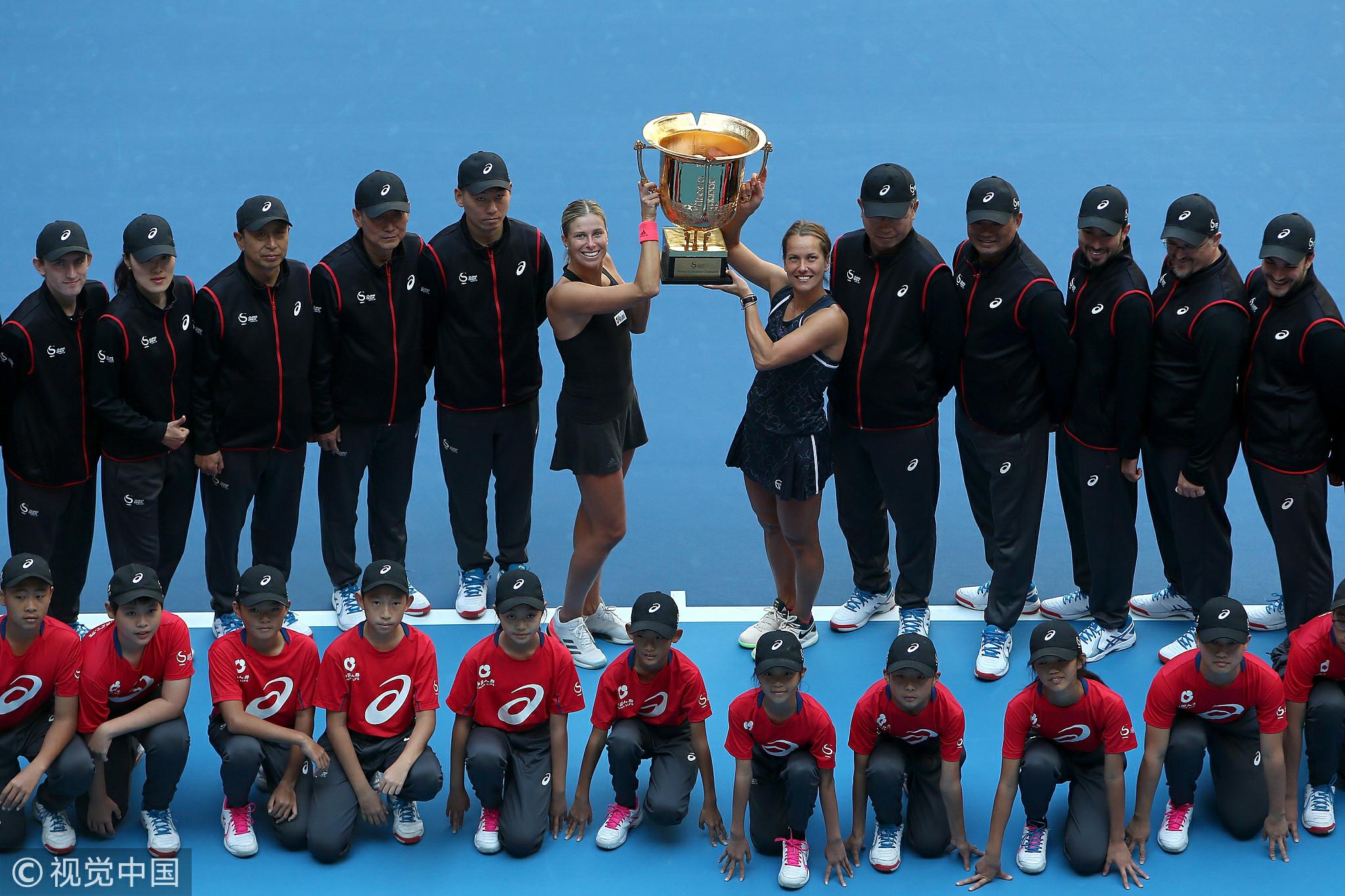 In a women's doubles final that kept the audience on the edge of their seats, Czech pairing Andrea Sestini Hlavackova and Barbora Strycova combined to defeat China's Yifan Xu and Canada's Gabriela Dabrowski.
The second-seeded combination won 4-6 6-4 [10-8] in a 89-minute final held in the National Tennis Stadium.
Dabrowski and Xu were both aggressive at the net, helping them win the opening set.
But the Czech duo found their rhythm in the second set, using each other's strengths to take control. Their swift court coverage was key, as was decreasing their unforced errors.
As play continued, the length of each rally began to increase. Neither team showed any signs of wanting to give up a single point to the competition.
The crowd's excitement for the heightened level of play could be seen and heard throughout the stadium. The tension was high as the final went to a deciding match tiebreak.
Dabrowski and Xu, the third seeds, lead throughout the tiebreak. The Czech team, who had lost in the final in their past two tournaments, slowly found their footing and edged in front 9-8.
When Strycova hit a lob winner to seal victory, the Czechs embraced in excitement.
"It's been an amazing three weeks. We really love China, we play really good here," Strycova said as they accepted the trophy.
It is Strycova's first China Open title and second for Sestini Hlavackova, who won the title with China's Peng Shuai in 2014.
"I was telling Barbora before the match, there must be something about Beijing because I made finals three times now and I won twice," Sestini Hlavackova said.
"But, I mentioned it must be my partners and she proved it today."
Both teams have qualified for the WTA Finals in Singapore later this month.
(By Kelsie Wilkins)