Kubot and Melo triumph in China Open final
2018-10-07 20:59:49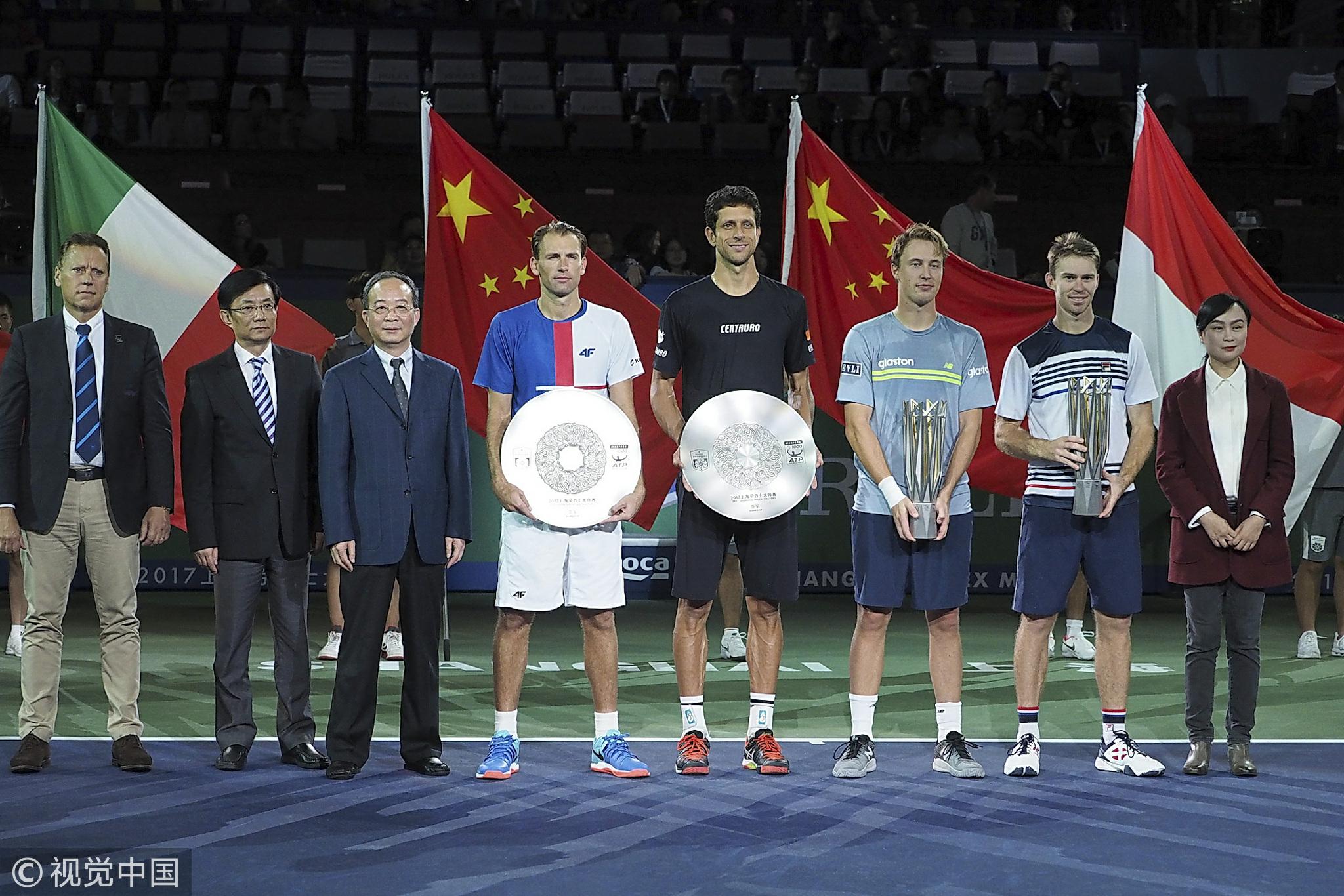 Second seeds Lukasz Kubot and Marcelo Melo took home will take home the China Open men's doubles trophy after beating No.1 seeds Oliver Marach and Mate Pavic in Sunday's final at the Diamond Court.
After losing the US Open final, Kubot and Melo eased that disappointment by winning 6-1 6-4 in Beijing. This championship adds to Melo's 30 doubles titles and Kubot's 22.
Melo's hands ecstatically shot up in the air after the final point of the match, a result which sees the pair creating quite the ATP résumé. This is their third title together in 2018, and they are jointly ranked No.5 in the ATP standings.
As the match began, Kubot and Melo dominated, going up 5-0 in the first set. Marach and Pavic, the reigning Australian Open champions, staved off a 6-0 shut-out but were down a set after just seven games and 23 minutes.
Recovering from what happened in the first set, Marach and Pavic found their groove.
By the fifth game Marach and Pavic were up 3-2 but Kubot and Melo hit a hot streak, winning the next three games to build a 5-3 lead. In that time, Marach and Pavic were only able to score four points.
Keeping their minds focused, they took the next game to keep the scoreboard tight; tension rose in the stadium as the crowd cheered for a comeback.
However, the cheering could only do so much. Kubot and Melo played focused tennis and quickly moved ahead 40-0, sealing victory with an ace on the final point.
As is tradition in Beijing, the champions celebrated their victory by providing their handprints and autographs for a commemorative plaque to be laid outside the stadium.
(By Nicholas Cimino)