Basilashvili slams through Del Potro to win China Open
2018-10-07 23:19:35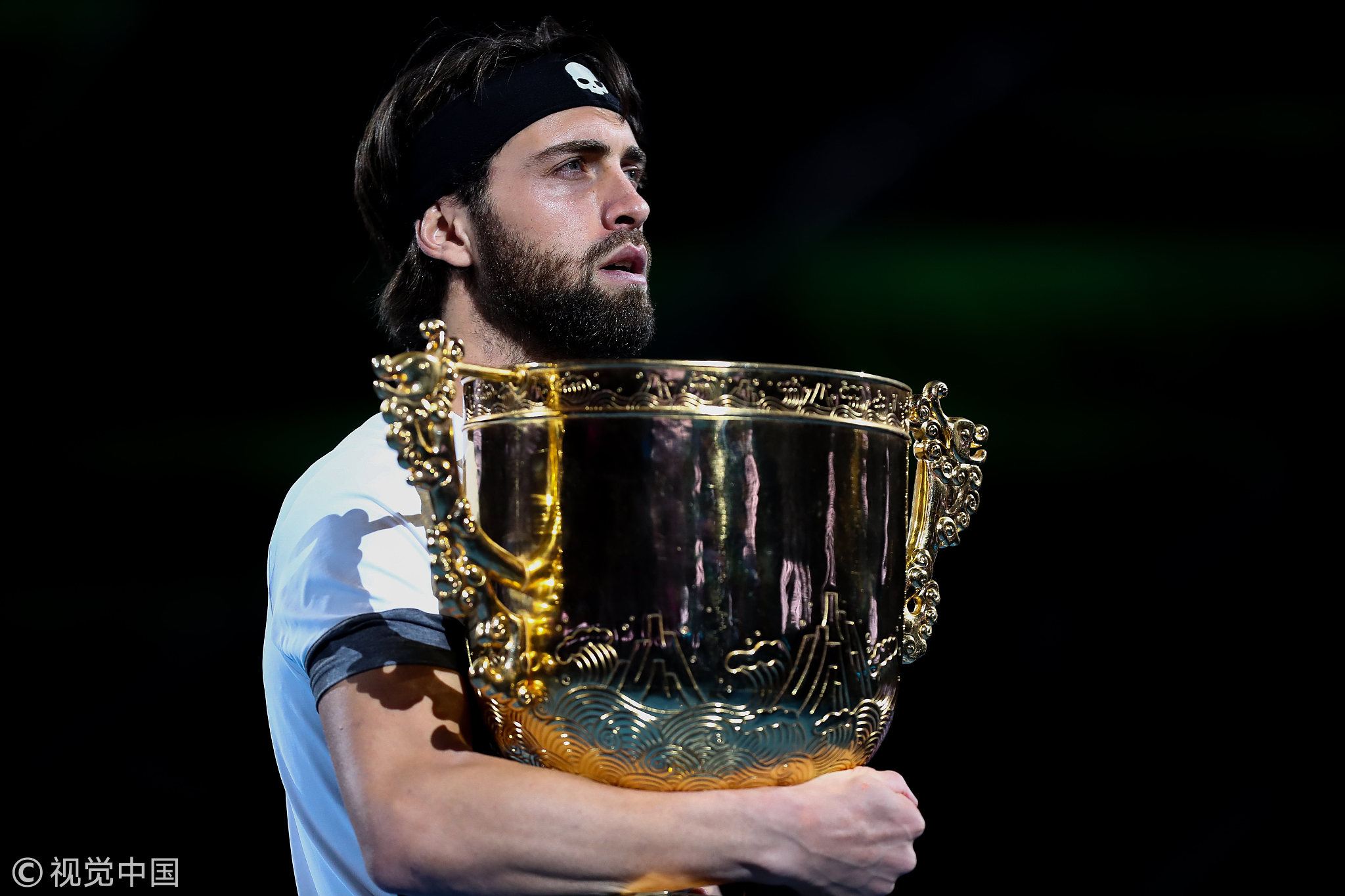 In a historic win, Nikoloz Basilashvili upset No.1 seed Juan Martin del Potro 6-4 6-4 to win the 2018 China Open, making the 26-year old the first Georgian player to achieve this feat.
Basilashvili now boasts two ATP singles championships; he previously made headlines for defeating Leonardo Mayer as a qualifier to win this year's German Open in Hamburg.
In his second China Open appearance, Basilashvili boasted a series of strong performances throughout the week, upsetting Jack Sock and Kyle Edmund – the respective 6th and 5th seeds – en route to the final.
"I'm feeling really well. I've been having a really good season this year, especially last four, three months," Basilashvili said.
The Georgian began the final strong; he conceded the first game to Del Potro but would go on to take the next three.
Del Potro played well – he was able to fend of Basilashvili's aggressive offense and delivered several show-stopping aces that briefly halted the Georgian's momentum.
However, the 2009 US Open champion wasn't playing at his best. Health conditions weakened him and visibly slowed him down.
"My game today wasn't as good as it was in the last matches in the tournament," Del Potro said. "I had some problems the last three days, and it was affecting a little bit to my game."
A fatigued state paired with a highly skilled and energetic Basilashvili was always going to make victory a long shot for the Argentine.
"Nikoloz played unbelievable. He played a really strong game," Del Potro said. "I think he deserved to win because I couldn't play in my best level."
Del Potro at no point gave up; he fired 11 aces, committed no double faults and only had 16 errors to Basilashvili's 36.
Yet Basilashvili managed to save all seven break points he faced throughout the match.
"I managed to stay inside the game and managed to save those break points," he said. "In the crucial moments, I think I performed very well today. I think that was the key."(By Nnamdi Egwuonwu)