Wozniacki earns finals spot, ending Wang's run
2018-10-07 00:34:36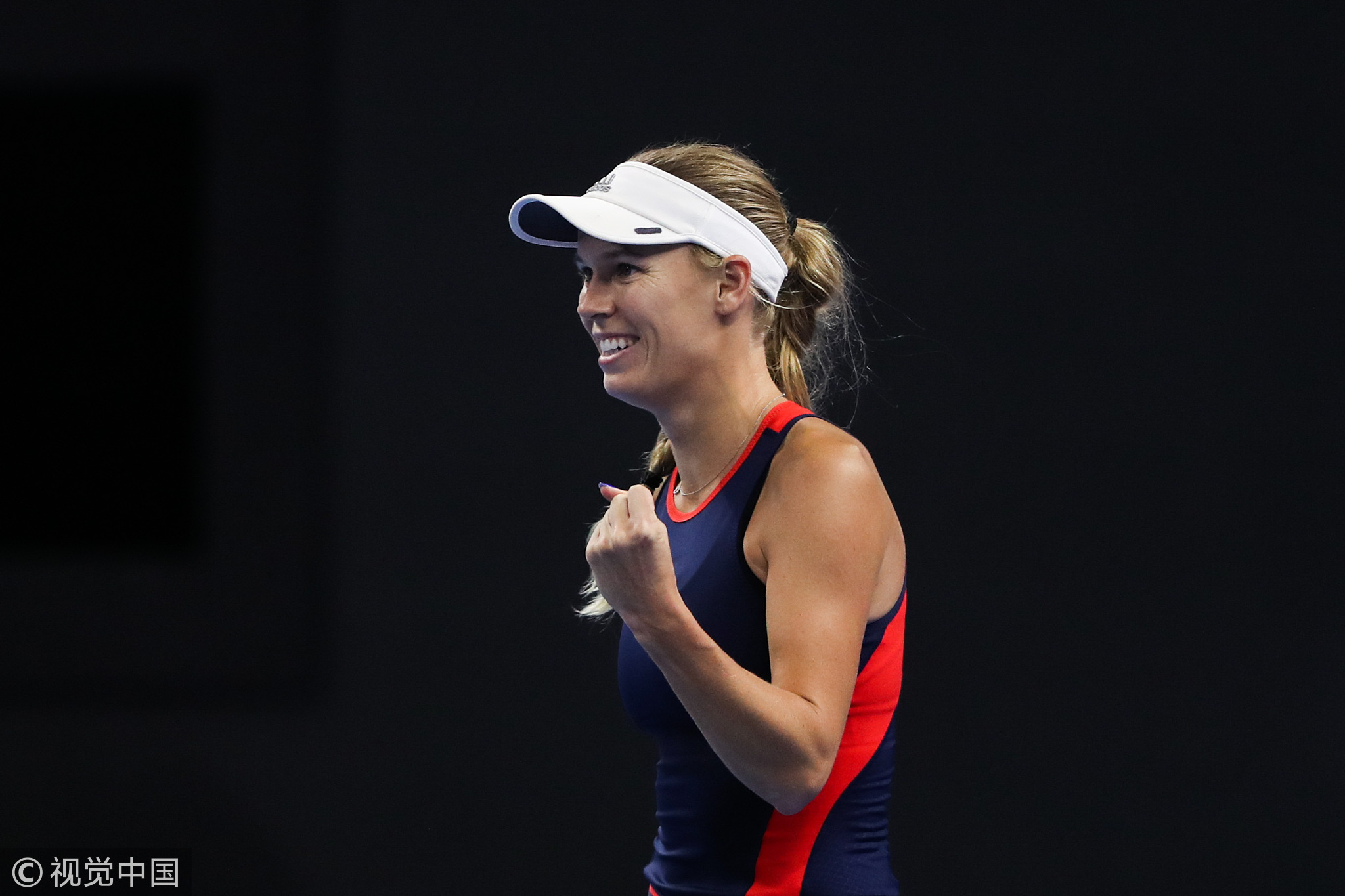 No.2 seed Caroline Wozniacki battled past China's Wang Qiang 6-1 6-3 on Saturday, setting a final showdown against Anastasija Sevastova.
The last time Wozniacki and Wang met was in the China Open's first round last year, where the Dane defeated Wang in three sets. However, the 2010 champion controlled this year's meeting from the beginning. Woznaicki earned four break points on Wang's first service game, converting the fourth for the break.
"I just focused on myself and what I wanted to do out there, how I wanted to play," Wozniacki said. "I think game planning is always trying to play your own game, what you're comfortable with. If that doesn't work, you go to Plan B, which is figuring out what your opponent's weaknesses are, if there are any, then go for those."
Unforced errors were among Wang's weaknesses, dishing out 41 for the match.
"She's a person that doesn't make that many errors," Wang said. "I wanted to be more aggressive. I wanted to hit more winners. However, when you're facing a player like this, you can't be in a rush. You have to be patient, you have to plan going for winners. When you want to do that, that will force you to make more mistakes."
At 1-3 down, Wang had three break points to get back on serve, but her groundstrokes still couldn't find the baseline.
Wozniacki broke the world No. 28 at love to go up 5-1 and captured the first set after Wang blasted another backhand long.
A blistering shot down the line gave the No. 2 seed a break point to start the second, which she captured for an early lead.
Wang fought her way back on serve after a missed backhand by Wozniacki, and a solid hold of service rewarded Wang with her only lead during the match at 3-2.
Cheers from the crowd continued to pour onto centre court, willing the highest-ranked Chinese player to life.
In the end, however, it was short lived.
Wozniacki reaped three more break points after a blistering backhand passing shot, and a double fault by Wang sent the Dane up another break.
In an hour and 22 minutes, Wozniacki let out a victorious roar after Wang struck a backhand wide on match point.
"I think I just tried to focus on myself," Wozniacki said. "I stayed very calm and collected and just focused. I kind of knew what my game plan was, then just went out there and just tried to do the best that I could."
In the finals, Wozniacki will face Sevastova, who upset world No.6 Naomi Osaka in the semifinals.
The world No.20-ranked Sevastova made an impressive run at this year's US Open, eventually losing to Serena Williams in the semifinals.
"She's definitely a tricky opponent," said Wozniacki, who is aiming to win her 30th career singles title and has an undefeated 4-0 record against the Latvian.
"She mixes up the pace. She uses the angles. She uses the spin and the slice. So it will be a match where I have to stay steady, I have to stay focused, I have to stay disciplined, go for my shots when I have the opportunity."(By Noah Higgins-Dunn)