Basilashvili upsets Edmund, advances to men's final
2018-10-07 00:37:34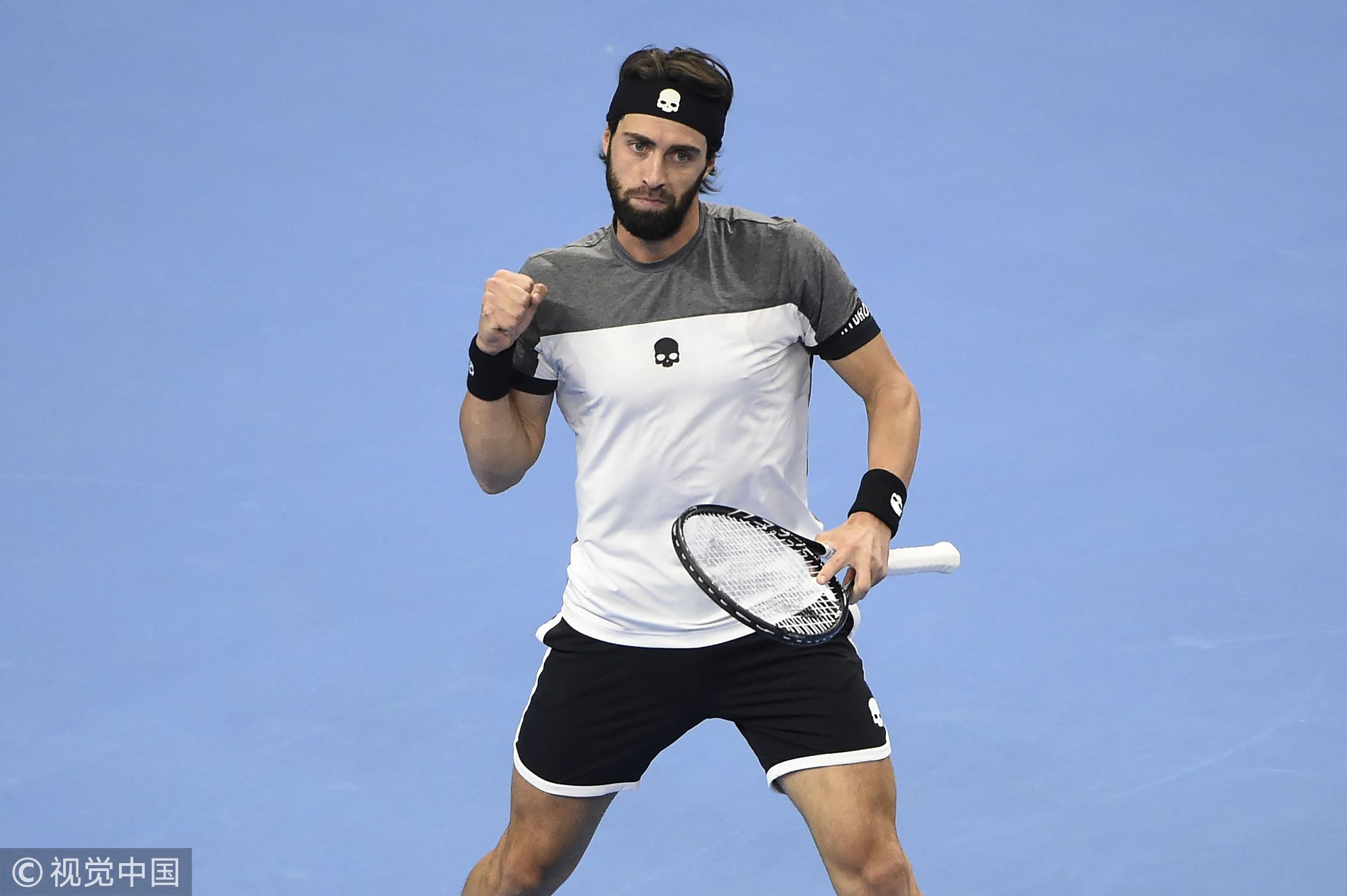 Nikoloz Basilashvili earned a head-fought victory over fifth seed Kyle Edmond on Saturday night, a 7-6(6) 6-4 win solidifying a spot in the China Open men's final.
The win makes Basilashvili – who also won the German Open ATP 500 title in July – the first Georgian to play in the Beijing final.
It also marks his first time beating Edmund and continues his string of upsets, with the world ranked No.34 ousting No.6 seed Jack Sock earlier in the tournament.
Basilashvili will in the final face No.1 seed Juan Martin del Potro, who earlier advanced to the title match when semifinal opponent Fabio Fognini withdraw with an ankle injury before taking to the court..
Basilashvili squeezed out the first game, capitalising on an Edmund double fault. But the Brit responded fast, decisively taking the second game.
The rest of the set would follow suit: neither Edmund nor Basilashvili were more than a game apart throughout the set. The first set progressed a tiebreak; Basilashvili would go on to land an ace to win the fierce contest 8-6.
Basilashvili leaped out to a 3-0 lead, but Edmund didn't give up the set easily – he picked up his pace, delivering rapid groundstrokes and improving his serve to win the next two games.
Basilashvili halted Edmund's ascension, winning the next game and fending off efforts by Edmund to take the lead. He would go on to seal victory shortly thereafter.
Injury thwarts first semifinal
Fognini had been hampered by an ankle injury, announcing earlier on Saturday that he would not take part in the Shanghai Masters next week, but that he still planned to face the fourth-ranked in Del Potro Beijing.
Del Potro, the No.1 seed, had previously beaten Karen Khachanov and Filip Krajinovic, both in straight sets, to arrive at the semifinal stage.
Fognini had beaten Del Potro earlier this year at the Los Cabos Open final in Mexico.
Del Potro, a winner of 22 tour-level titles, takes a 1-0 head-to-head lead over Basilashvili into the final, having won their previous meeting in Shanghai last year.(By Nnamdi Egwuonwu and Jason Amico)