ROLEX CONGRATULATES TESTIMONEE LI NA ON HER INDUCTION INTO THE INTERNATIONAL TENNIS HALL OF FAME
2019-01-22 22:09:00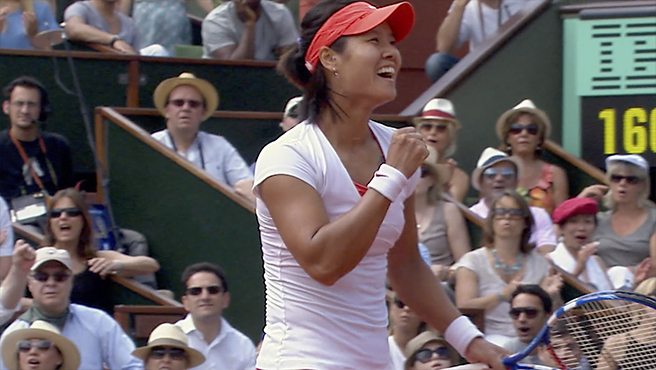 Shanghai, Tuesday, 22 January – Rolex Testimonee Li Na, Asia's tennis trailblazer and winner of two Grand Slam singles titles, the 2011 Roland-Garros and 2014 Australian Open was today officially inducted into the International Tennis Hall of Fame – Class of 2019 at a ceremony in Melbourne; once again making history by becoming the first inductee from Asia.
The International Tennis Hall of Fame preserves and promotes the history of tennis and celebrates its champions, thereby serving as a vital partner in the growth of tennis globally. In recognition of their achievements as a player and contributions to the growth of the sport, induction in the International Tennis Hall of Fame is the highest honour available in tennis, reserved for the sport's most accomplished athletes and transcendent leaders.
For the first time, fan voting was added to a vote by existing Voting groups, which are comprised of members of tennis media, experts on the sport and its history, and Hall of Famers. Following a six-week voting period which drew in votes from more than 130 countries, Chinese tennis great and two-time Grand Slam tournament champion Li Na finished in first place out the eight nominated candidates, garnering the highest number of fan votes; highlighting her career accomplishments as well as her integrity, sportsmanship and endearing personality, which has in recent years had an transformative effect on the popularity of the sport in China and across Asia.
Over the course of her career, Li Na won seven Women's Tennis Association (WTA) singles titles and two Grand Slam singles titles at the 2011 Roland-Garros and 2014 Australian Open and in the same year reached a career high of second in the WTA rankings. After becoming a household name and calling time on her tennis career in 2014, a mere nine months after winning in Melbourne, Li Na continues to stay very involved in tennis at an ambassadorial level and supporting junior tennis as well as representing a symbol of hope and inspiration for millions of people around the world. In reaching the pinnacle of her sport, Li Na has undoubtedly cemented her place in tennis history.