Djokovic Masterclass Seals Record Seventh Australian Open Crown
2019-01-28 10:35:59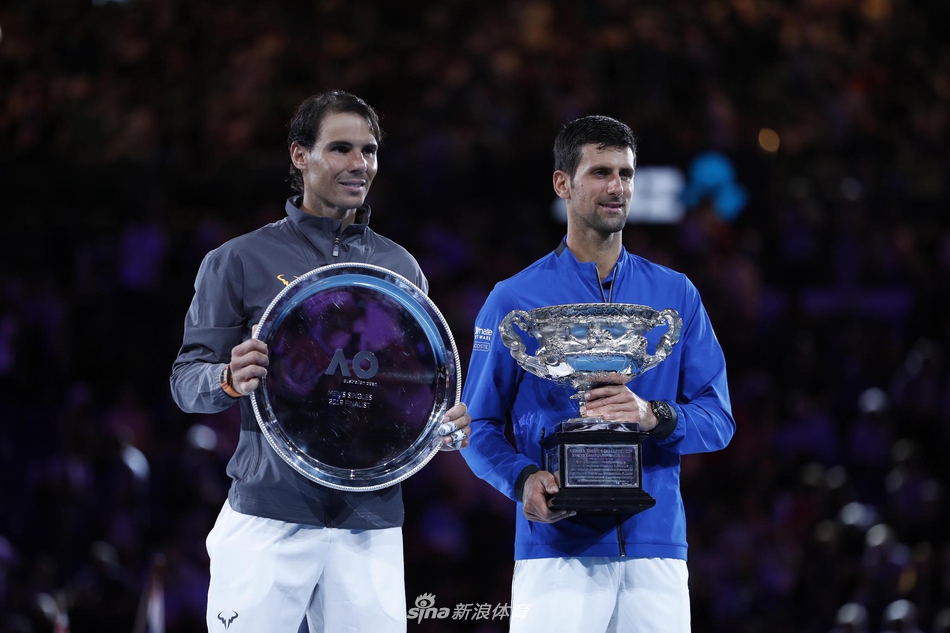 Novak Djokovic completed one of the finest performances of his career on Sunday to capture a record-breaking seventh Australian Open crown at Melbourne Park.
The World No. 1 outclassed No. 2-ranked Rafael Nadal, the 2009 champion, throughout the 53rd meeting of their legendary rivalry for a 6-3, 6-2, 6-3 victory in two hours and four minutes for his 15th major championship trophy, to pass Pete Sampras (14) in the all-time Grand Slam singles title list.
"It ranks right at the top," said Djokovic. "Under the circumstances, playing against Nadal, such an important match, I mean, it's amazing. Obviously back-to-back semi-finals [against Lucas Pouille] and final, I think I made 15 unforced errors in total in two matches. It's quite pleasantly surprising to myself, as well, even though I always believe I can play this way, visualise myself playing this way. At this level… it was truly a perfect match.
"(Sampras) was someone that I look up to. When I was started to play tennis, one of the first images of tennis in general was him playing Wimbledon, winning I think his first title back in '93. I was a small boy in Kopaonik, this mountain resort in the south of Serbia. Nobody had ever touched a tennis racquet before me. I did not have a tennis tradition in my family. I did have sports tradition. So it was definitely a sign of destiny to start playing tennis, to aspire to be as good as Pete. To surpass him with Grand Slam titles, I'm speechless."
Djokovic, who breaks a tie with Roy Emerson and Roger Federer for most Australian titles, now trails only Federer (20) and Nadal (17). His 28th victory over Nadal (28-25 overall), marked his 73rd tour-level crown.
The 31-year-old Djokovic, who picked up the 2018 Wimbledon and US Open titles en route to a return to No. 1 in the ATP Rankings, is also the first man in tennis history record three streaks of three or more consecutive major titles. Djokovic won three straight titles in 2011-12 (2011 Wimbledon-2012 Australian Open) and became the first man to hold all four Grand Slams at once, since Rod Laver in 1969, when he won four straight major titles in 2015-16.
Djokovic won 56 of his 59 service points, hit 34 winners and committed just nine unforced errors. Nadal, who dropped his serve five times, won 51 per cent of his first-service points and made 28 unforced errors. Seven years ago in the 2012 final, Djokovic beat Nadal in five sets over five hours and 53 minutes.
"I think he played fantastic," said Nadal. "When he's playing that way, I think I needed something else. I was not able to have that extra 'thing' tonight. [It] was unbelievable the way that he played, no doubt about that… I played fantastic tennis during both weeks, but [by] probably playing that well, I didn't suffer much. Five months without competing, having that big challenge in front of me, I needed something else... That's my feeling, to compete at this super high level."
Nadal, 32, had no answer to Djokovic's peak performance, in his attempt to become the first man in the Open Era (since April 1968) — and only the third man in history (after Emerson and Laver, who had been a part of Sunday's doubles presentation party) — to win each of the four Grand Slam championship trophies twice.(From www.atptour.com)