CHINA OPEN TENNIS ANNOUNCES ENTRY OF THREE RISING MEN'S STARS
Stefanos Tsitsipas, Karen Khachanov and Felix Auger-Aliassime all headed to Beijing
2019-07-30 14:29:49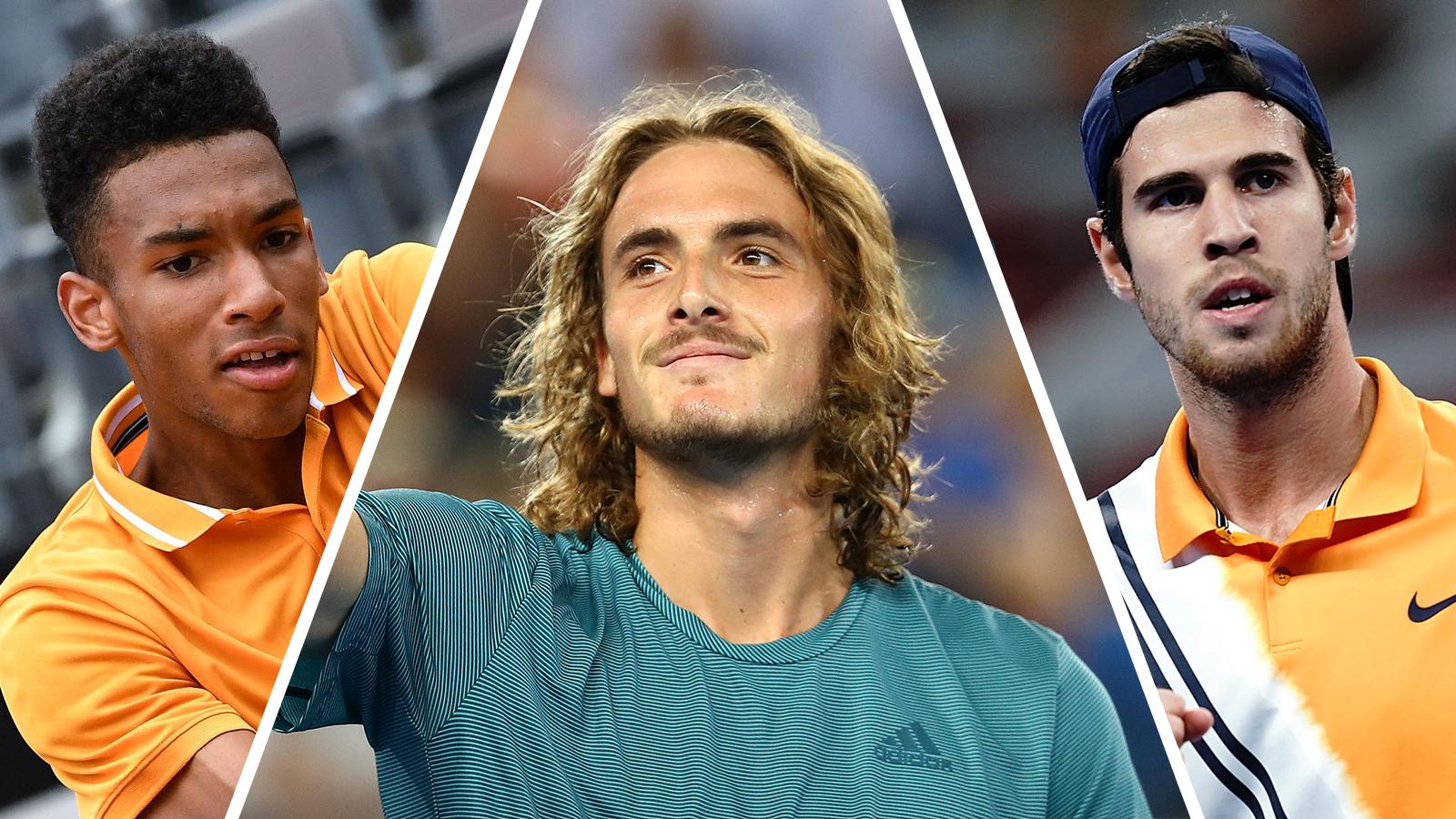 BEIJING (July 30, 2019) -- The China Open, Asia's leading dual-gender professional tennis tournament, has announced the entry of three rising ATP Tour stars – world number 6 Stefanos Tsitsipas, 8-ranked Karen Khachanov and, the only teenager ranked in the top 50, 22-ranked Felix Auger-Aliassime.
The 20-year-old Tsitsipas will be making his China Open debut. "I'm truly excited that I will be playing in Beijing this Fall. I've heard so many wonderful things about the tournament and the amazing Chinese fans. I cannot wait to participate in the activities at and around the tournament this year, and experience the Chinese culture firsthand - it should be great!"
Ranked 91 in the world at the beginning of 2018, this man from Greece has quickly made a major mark. Over the course of his young career, Tsitsipas has won three ATP Tour singles titles (Stockholm, Marseille, Estoril). A notable effort at a Grand Slam event came earlier this year, when Tsitsipas beat 20-time Grand Slam champion Roger Federer on his way to the semifinals of the Australian Open. Tsitsipas has also earned victories over world number one and six-time China Open winner Novak Djokovic, 18-time Grand Slam titlist and two-time China Open champion Rafael Nadal, and top ten stalwarts as Dominic Thiem and Alexander Zverev. His versatile all-court style and affable manner have rapidly made Tsitsipas a fan favorite.
Khachanov plays an aggressive brand of baseline tennis that has carried him far in a short period. The 23-year-old Russian's breakthrough 2018 campaign saw him win 46 matches and earn three ATP Tour singles titles (Marseille, Moscow, Paris). In Paris, Khachanov earned his first prestigious Masters 1000 victory, along the way taking out four top tenners – John Isner, Alexander Zverev, Thiem and, in the finals, Djokovic. Khachanov has continued to generate excellent results in 2019, highlighted by a run to the quarterfinals of Roland Garros that included a win over Juan Martin del Potro. Khachanov will be playing the China Open for the third time and hopes to become the second Russian to win the men's singles title since his compatriot, Hall of Famer Marat Safin, raised the champion's trophy in the event's debut year, 2004. "Chinese fans always show such wonderful passion, and provide me so much support when I play there," Khachanov said. "Off the court in Beijing, I've participated in a variety of interesting events, and learned much about Chinese culture. I am excited to come back to Beijing and see my fans as I travel around the city, and of course back at the Diamond Court."
The eighteen-year-old Auger-Aliassime is one of the most precocious players in the history of men's tennis. In 2015, this Canadian earned his first ATP Tour ranking point at the tender age of 14. At 17, he became the youngest player to break into the top 200 since Richard Gasquet accomplished that feat in 2003. Ranked 109 in the world at the start of 2019, Auger-Aliassime has rocketed up the charts this year, an ascent aided by runner-up showings at three events (Rio de Janeiro, Lyon, Stuttgart). Poised as a competitor, graced with an elegant, all-court playing style, Auger-Aliassime is excited to be making his China Open debut. Said Auger-Aliassime, "I played several events in China and the Chinese fans treated me so well and provided me much support. I'm really looking forward to my first China Open in Beijing. Hope to see you all at the Diamond Court in October."
The 16th edition of the China Open takes place September 22-October 6 at the National Tennis Center. According to Co-Tournament Director Thomas Ross, "We couldn't be more excited to have these three rising ATP Tour stars joining our field at the 2019 China Open. They represent the future of the game at the highest levels, and we are proud that we will be able to showcase each one of them in Beijing this year. In addition to these young stars, in the days to come we will be announcing other great players committed to competing at this year's event. We hope the fans will thoroughly enjoy themselves at the 2019 China Open during the National Day holidays."