CHINA OPEN TENNIS ANNOUNCES ENTRY OF WORLD NUMBER FOUR DOMINIC THIEM
- Two-time Roland Garros finalist returns to Beijing after two-year absence
2019-07-31 16:07:38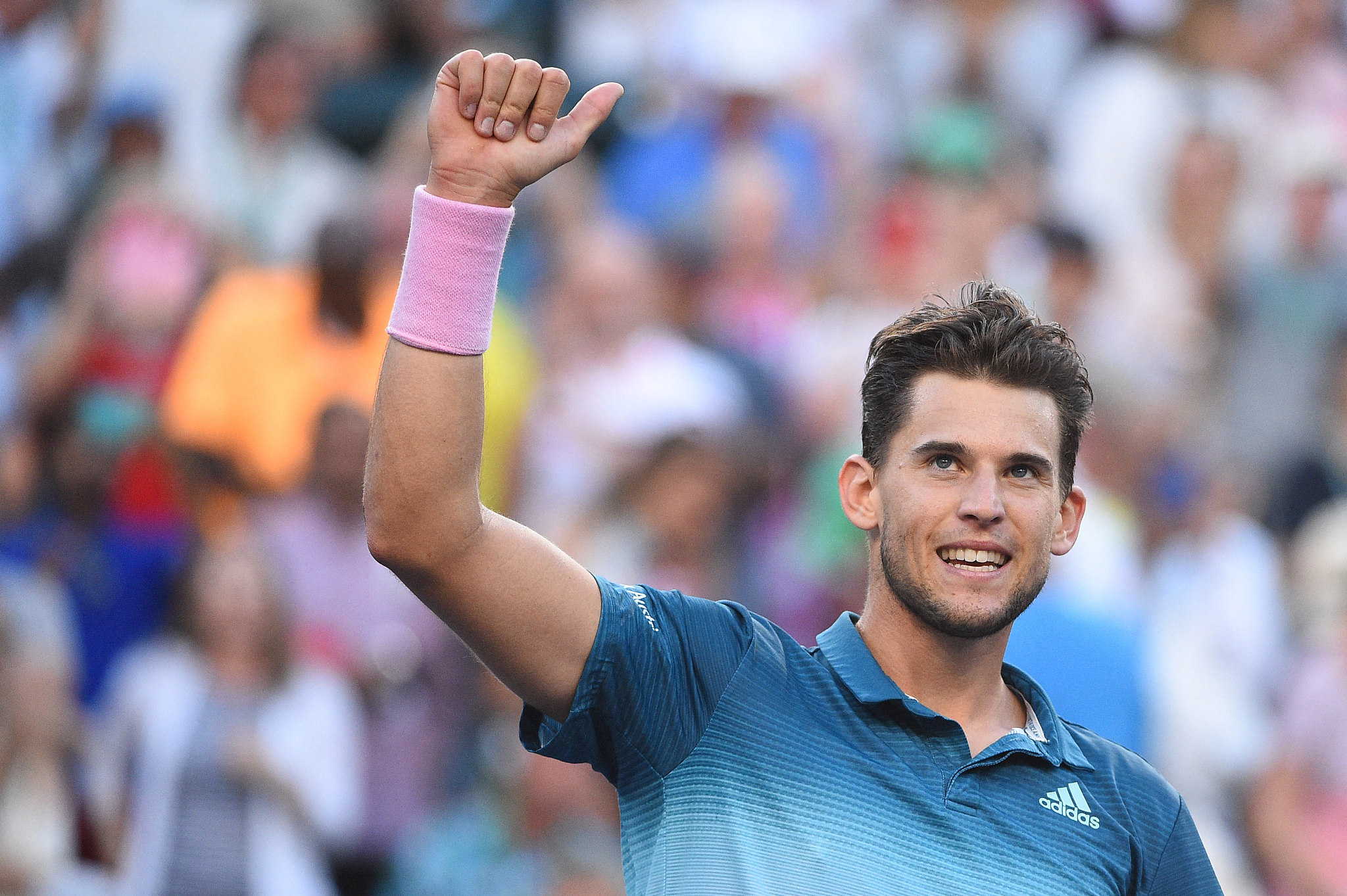 BEIJING (July 31, 2019) -- The China Open, Asia's leading dual-gender professional tennis tournament, has announced the entry of world number four and two-time Roland Garros finalist Dominic Thiem to the 2019 player field.
The 25-year-old Austrian has had a brilliant career, already having garnered 13 ATP Tour singles titles. The cornerstone of Thiem's game is his superb set of groundstrokes, ranging from a powerful one-handed backhand to a punishing forehand, as well as a forceful serve. Thiem of late has also rounded out those weapons with increasing comfort at the net and sharp displays of touch.
A major breakthrough for Thiem came in March, when he won the prestigious ATP Masters 1000 event at Indian Wells – Thiem's first Masters 1000 title and his biggest victory on a hard court (the same surface that the China Open is played on). In the Indian Wells final, Thiem earned a gritty 3-6, 6-3, 7-5 victory over Roger Federer. Proving himself quite versatile, Thiem several weeks later captured a clay court title at the Barcelona Open, that run highlighted by an impressive semifinal win over the greatest clay court player in tennis history, two-time China Open champion Rafael Nadal. At Roland Garros, Thiem won one of the most dramatic matches of 2019, in the semifinals taking two days to defeat world number one and six-time China Open champion Novak Djokovic, 7-5 in the fifth set. Though Thiem would lose in the finals of Roland Garros to Nadal for the second year in a row, he once again had proven himself a major contender for future big titles.
This year marks Thiem's third appearance at the China Open – but his first since 2016. "It's been a while since my last trip to Beijing, but I hope this will be a successful coming back for me at the China Open," said Thiem. "The event is outstanding and has been home for years past for lots of great players. I'm hoping to see many fans come out to watch me and other top ATP Tour stars compete at the Diamond Court."
Thiem joins a star-studded China Open field that also includes rising ATP Tour contenders Stefanos Tsitsipas, Karen Khachanov and Felix Auger-Aliassime. "We're really excited to have Dominic Thiem back in Beijing this year," said China Open Co-Tournament Director Thomas Ross. "He's one of the game's most compelling players and is certain to be in the hunt for major titles in the years to come."
The 16th edition of the China Open takes place September 22-October 6 at the National Tennis Center.