Charity event during China Open benefits children and tennis
2019-09-27 19:18:34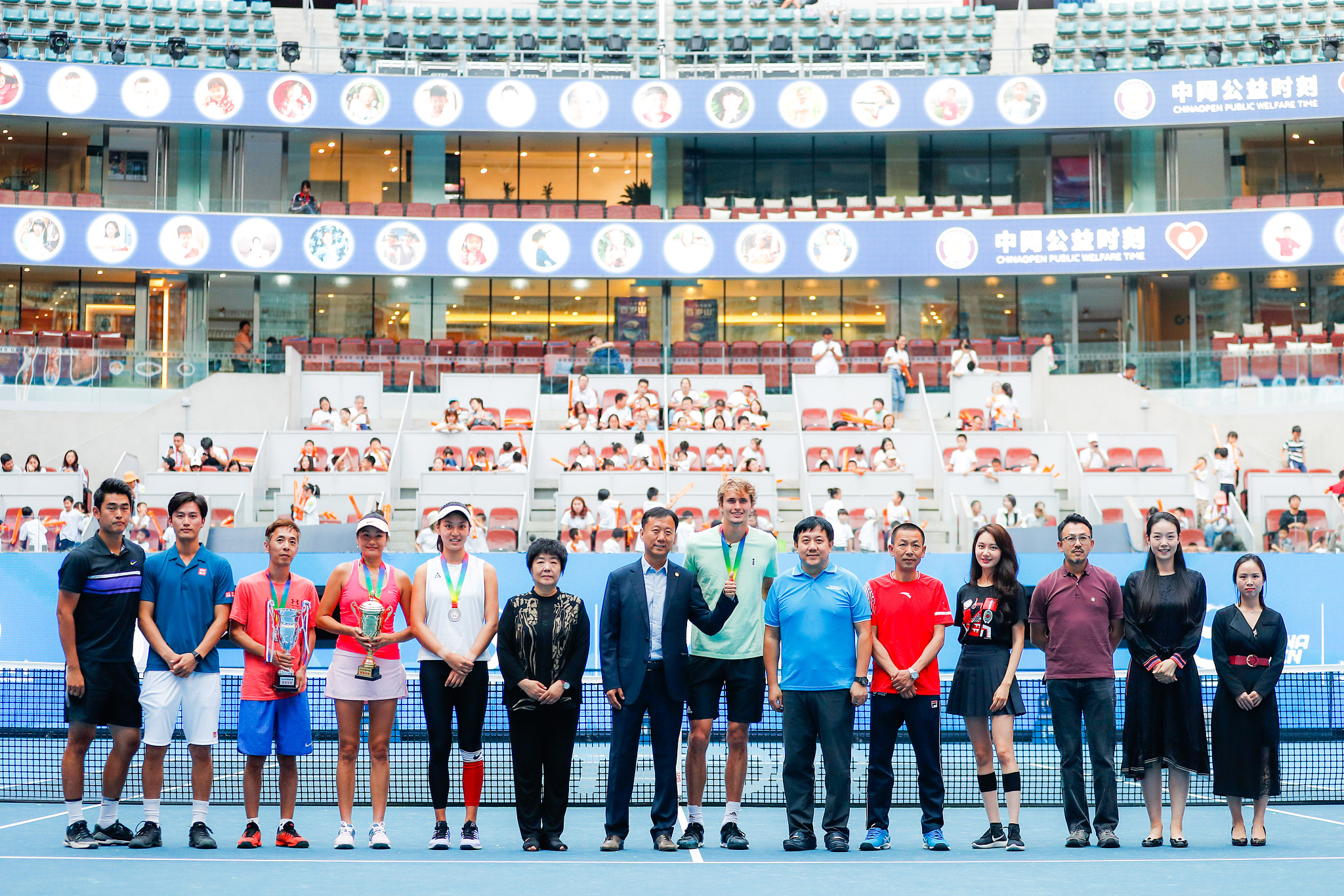 The Diamond Court at the National Tennis Center in Beijing was filled with more than 500 visitors Friday afternoon to celebrate funds raised through the China Soong Ching Ling Foundation to bring children and tennis together.
The event was held in order to expose children to the game of tennis and encourage them to follow their dreams. The foundation raised over 445,000 RMB, some of which will go toward purchasing tennis equipment for children.
The charity festival was filled with music, dance, costumes and guest appearances by world-famous players. In addition, Xinyu Wang, Yegang Yang, Alexander Zverev and Ying Qu played a quick game of doubles, and then gave prizes to children who were watching.
The China Soong Ching Ling Foundation is a public welfare foundation that was founded in 1986 by Mme. Soong Ching Ling.
(By Tylar Weddington)