Stars at China Open trade tennis gear for glamour at player party in the Olympic Tower
2019-09-29 22:54:22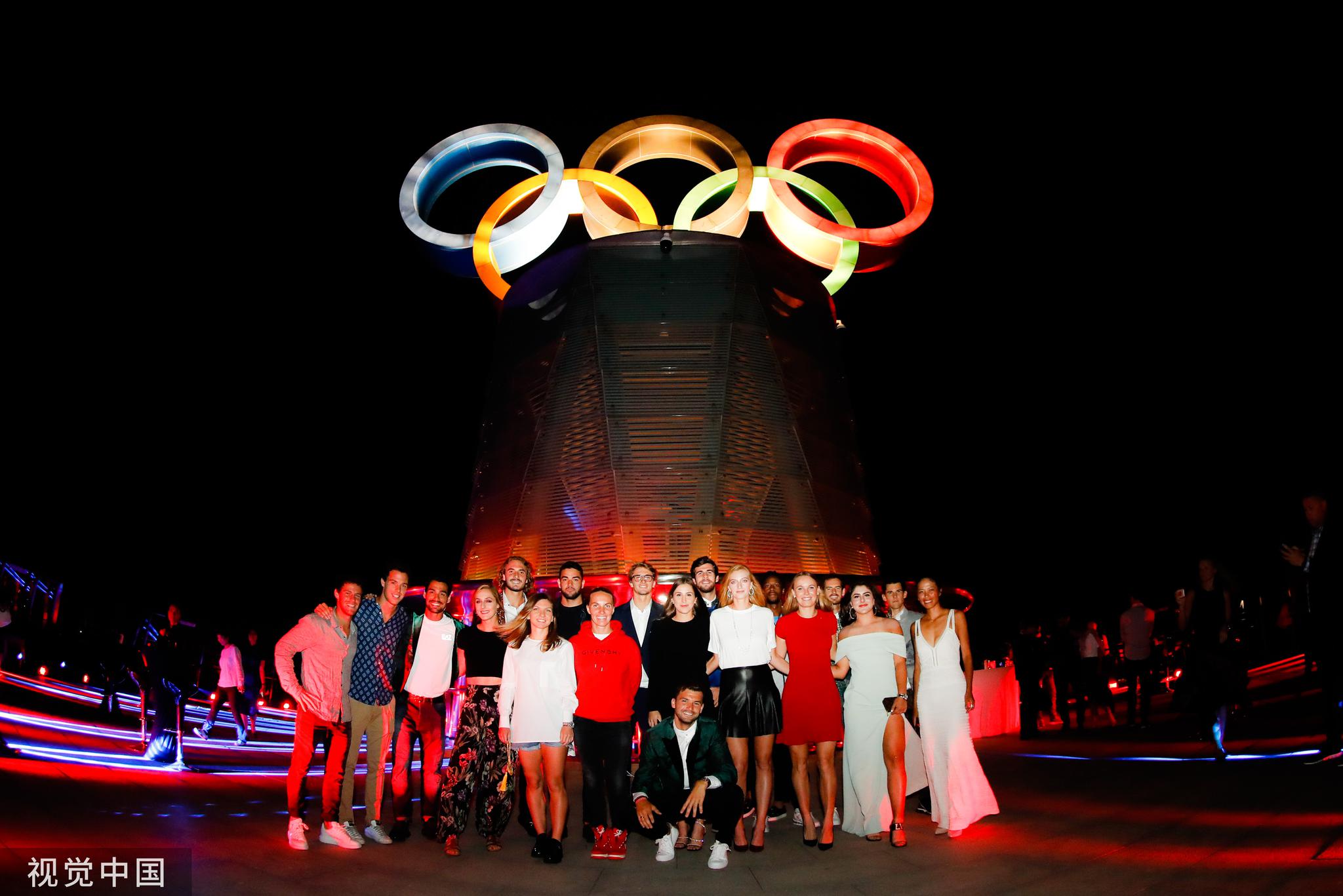 The annual China Open player party was held Sunday night at Beijing's Olympic Tower overlooking the city.
Towering 248 meters (813 feet) tall, the iconic tower hosted a party that included many top 50 players, including women's No. 1 Ashleigh Barty, and men's No. 6 Alexander Zverev.
Tennis stars and sponsors entered via a blue carpet where various media outlets took photos and videos. Swapping tennis gear for glamour wear, the stars showed up to entertain and be entertained.
The evening was filled with music, food and a gala atmosphere. The players signed tennis balls that were placed in a decorative display, and everyone could vote on best-dressed guests. QR codes were placed around the venue for guests to scan so they could cast their ballots.
In the past, the stylish player party has been held in venues such as the National Stadium in Beijing.
By: Tylar Weddington