Dodig and Polasek upset reigning champions to take China Open men's doubles title
2019-10-06 18:26:33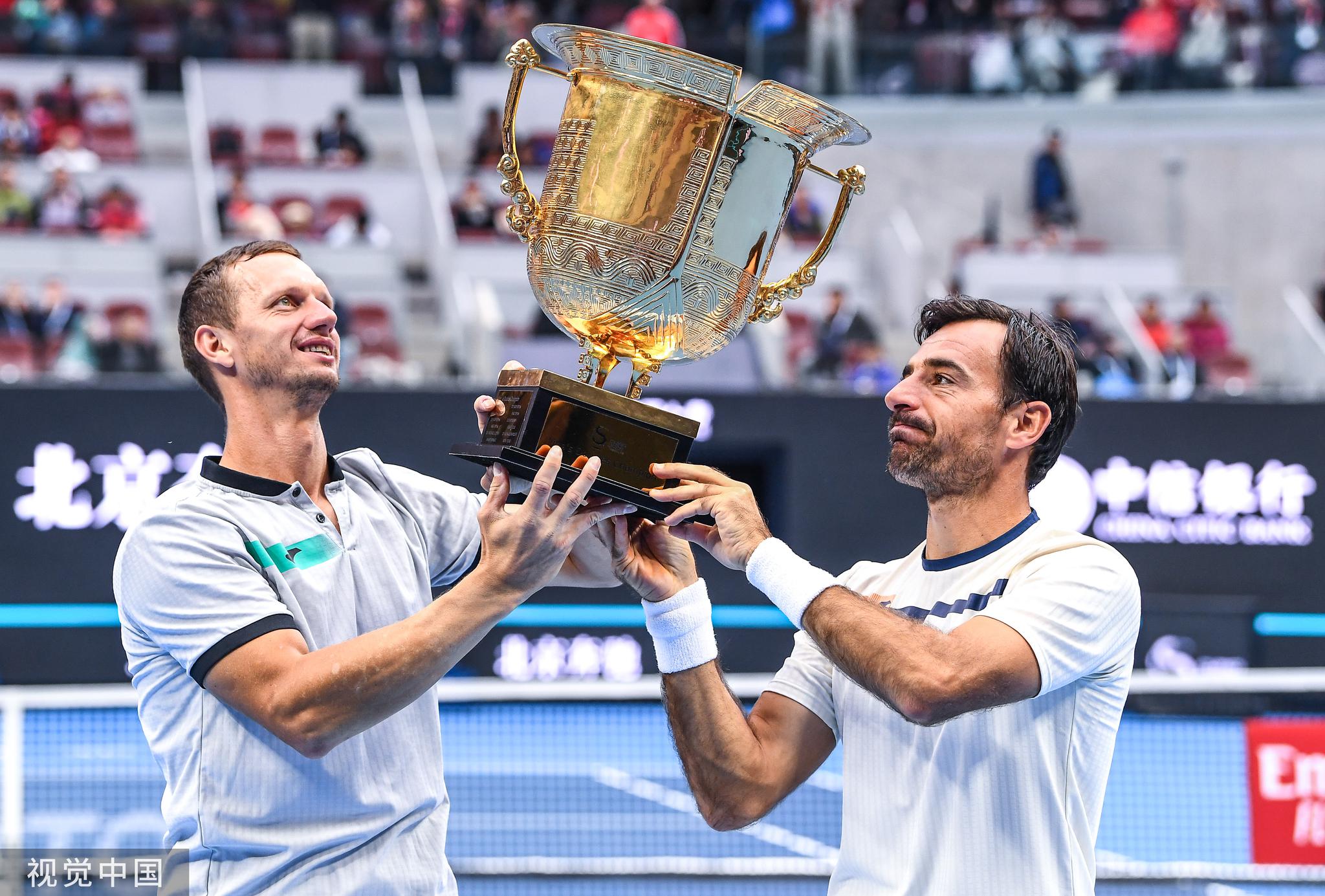 Ivan Dodig and Filip Polasek upset the defending men's team at at the China Open to win this year's doubles title.
Their $228,110 winnings and first China Open title came after a dramatic second set and tiebreak that gave them a 6-3, 7-6(4) victory over World No. 4 Lukasz Kubot and No. 5 Marcelo Melo, seeded No. 2.
"The final was a really exciting match," Dodig said. "It was very nice to play in front of a lot of crowd. … I think the quality of match (was) very high."
The two broke serve in the sixth game of the first set, which was all they needed for a quick 6-3 first-set victory.
But Kubot and Melo woke up, taking five games straight and a 5-2 second-set lead.
"You make one mistake, they start to feel, 'Okay, we are back in the game,'" Dodig said. "That's all about doubles with these rules. You have to try to keep momentum when things (are) going well. They're (a) great team, one of the best."
Dodig and Polasek broke back in the ninth game after Melo's forehand pushed the game to deuce. Both teams then stayed on serve to force a second-set tiebreak.
"But good thing is that we come back on the 5-4, put the good game there," Dodig said. "Like I said, again the match was open and we close it up in the right way."
Polasek said they didn't think about the fact that Kubot and Melo were defending champions.
"It's better to (not) think," Polasek said. "We know each other really well. I mean, Ivan was playing with Marcelo for a couple years."
To make it to the championship game, Dodig and Polasek first beat Raven Klaasen and Michael Venus. They then bounced Dominic Thiem and Fabio Fognini, and finally Jamie Murray and Neal Skupski.
The two were happy with their overall tournament performance, Polasek said.
"We have a tough draw, have to fight through every single match," Polasek said. "It wasn't like one match, it was four good matches in a row, which we really appreciate."
(By Hannah Hoffmeister)