Osaka defeats No. 1-ranked Barty, claims China Open women's title
2019-10-06 21:50:03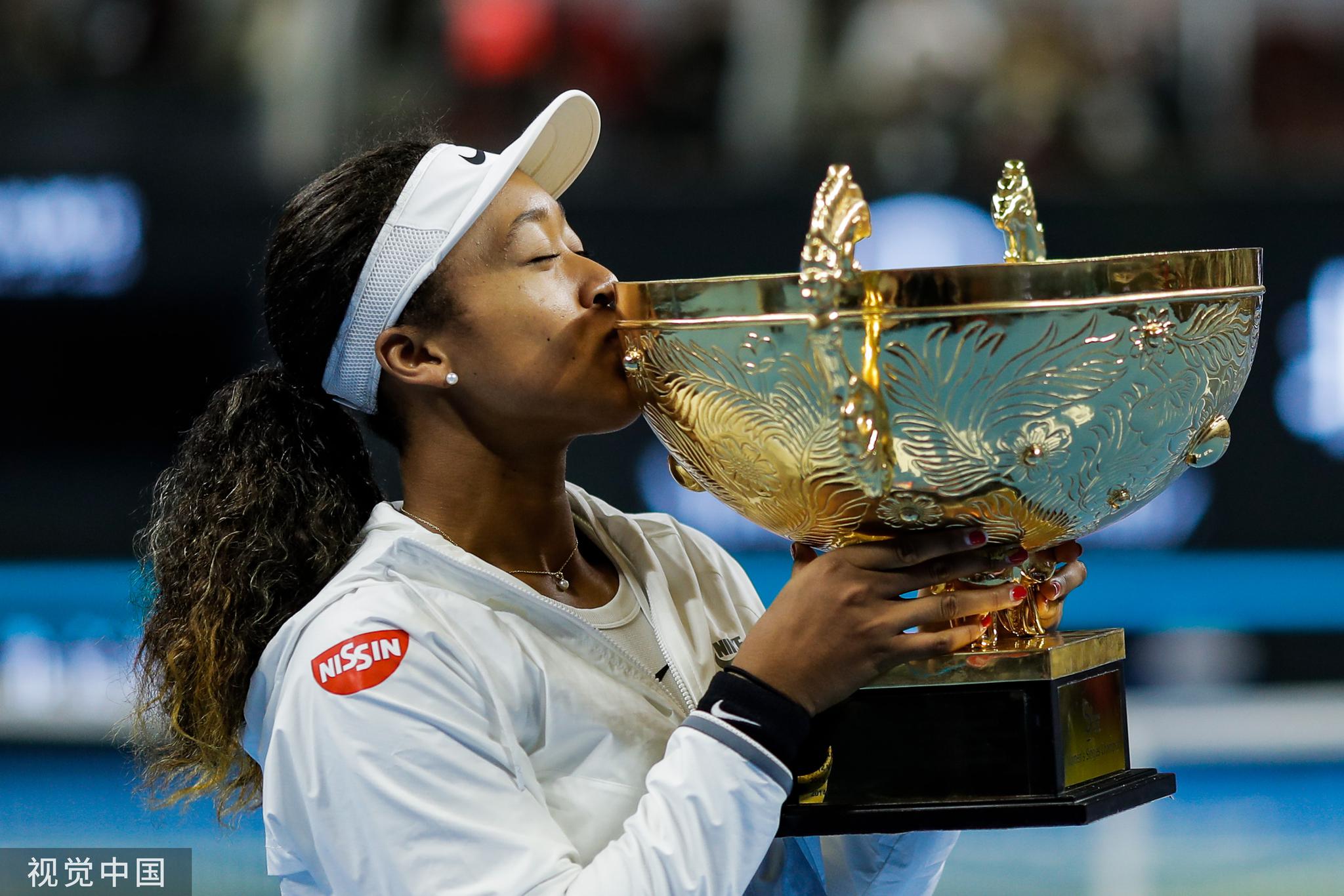 Naomi Osaka upset No. 1-ranked Ashleigh Barty 3-6, 6-3, 6-2 on Sunday to claim the China Open women's singles title and extend her winning streak to 10 consecutive matches.
The two players were evenly matched for much of the first set, with the first five games all going to the server. The difference came in Game 6, when the Australian was able to break Osaka's serve for the first time and hold her next two to take the set.
"In the first set, honestly all I could think about was how much I wanted to win. That made me very emotional. I think that was pretty obvious," Osaka said in a post-match press conference on Sunday.
"In the second set, I just tried to rationalize everything."
Osaka turned things around in the second set. This time she was able to get the break in Game 6 and win her next two serves to force a third set.
The Toray Pan Pacific champ came alive in the third set, holding all her service games and breaking the French Open champion's serve twice to take the match and the title.
"It was a high-quality match. I think there were times where I was really doing the right things, and it came down to a little bit of execution," Barty said.
Osaka's China Open victory is her third WTA singles title this season, after winning a Grand Slam title at the Australian Open and a more recent victory in her hometown of Osaka at the Toray Pan Pacific Open.
"It feels good. For me, this was my goal. Like, after I lost in the U.S. Open, I pretty much don't want to say I planned, but I really, like, meditated on it. It just feels like I accomplished what I set out to do," Osaka said.
(By: Hannah Howard)