Dominic Thiem turns semifinal match around, stakes out a spot in the final
2019-10-06 00:48:33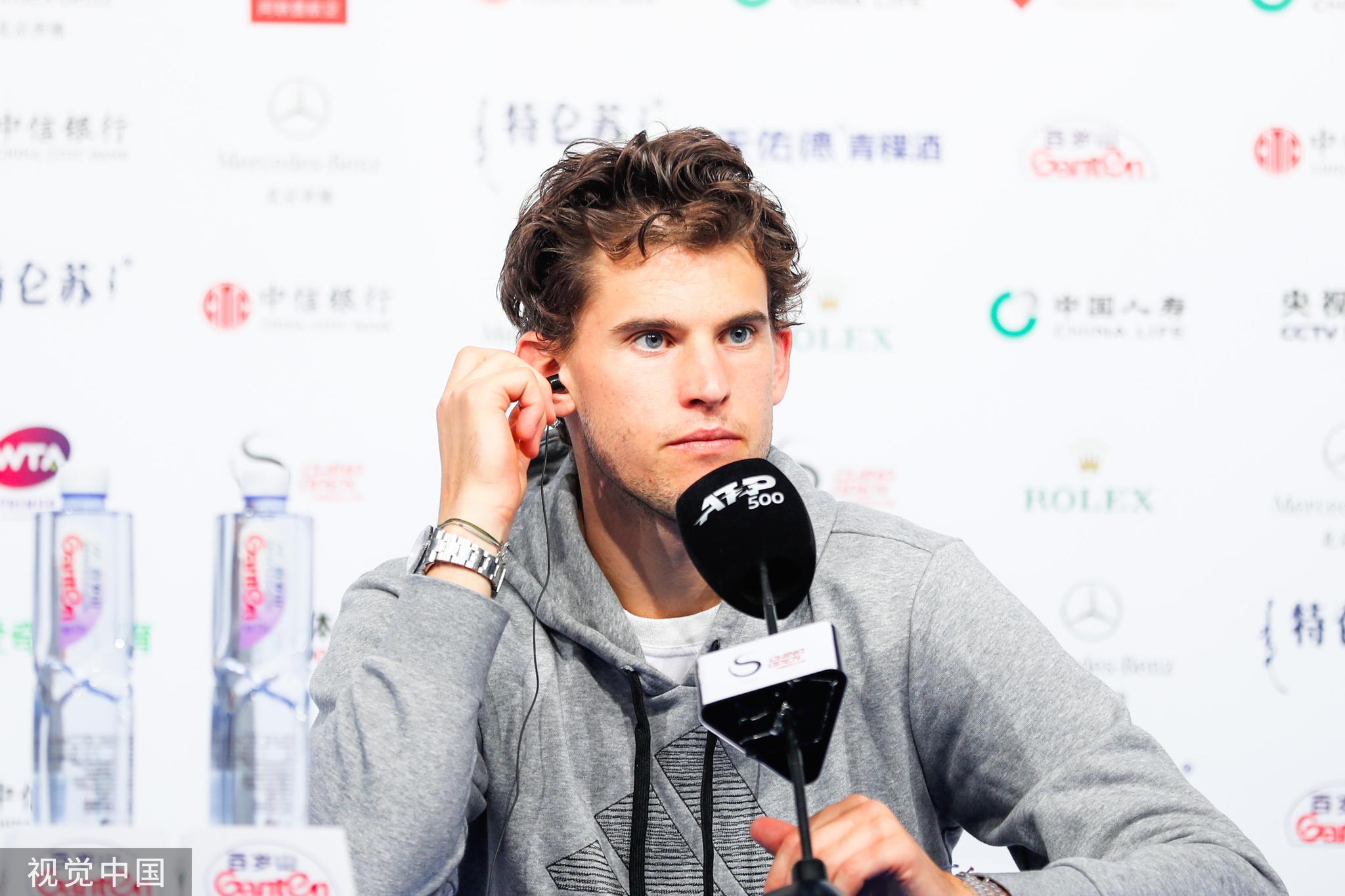 Dominic Thiem will make his first appearance Monday in a China Open final after subduing Karen Khachanov 2-6, 7-6(7), 7-5 on Saturday night.
That gave Thiem his second victory over the Russian, after beating him earlier this year at Roland Garros in Paris.
Saturday's match began with Khachanov throwing down an ace, which set the momentum for the first set.
Thiem's downfall was his inability to return serves plus multiple failed dropshot attempts. After Khachanov broke Thiem's serve three times, the set ended quickly .
In the post-match press conference, Thiem praised Kachanov for the first-set performance.
"Honestly, he played very well in the first set. I think it was closer than the score says. First two games of him, I always had break points," Thiem said.
"But still I had the feeling I'm not playing that bad. I just got little bit more aggressive in set two and set three. That was the right step."
The change of pace from the first to second set was evident almost immediately. Both Thiem and Khachanov began to play with controlled aggression, exchanging long rallies and sending bullets to the baseline.
Thiem adjusted his strategy, turned the momentum around and won the set in a close tiebreak.
"Yes, I'm really proud that I was fighting like crazy throughout the whole match because, as I said, Karen was playing exceptional well today. Probably quality-wise it was the best of our three matches we had so far," Thiem said.
In the deciding set, Thiem continued to make strategic shots that Khachanov could not return. The match was over after Thiem won three games in a row and broke Khachanov's serve twice.
"I only came back into the match because I was fighting, because I was always believing that I can still turn it around. That feels great now," Thiem said.
(By: Tylar Weddington)