Osaka faces Barty in the finals after sending Wozniacki out of the tournament
2019-10-06 01:45:03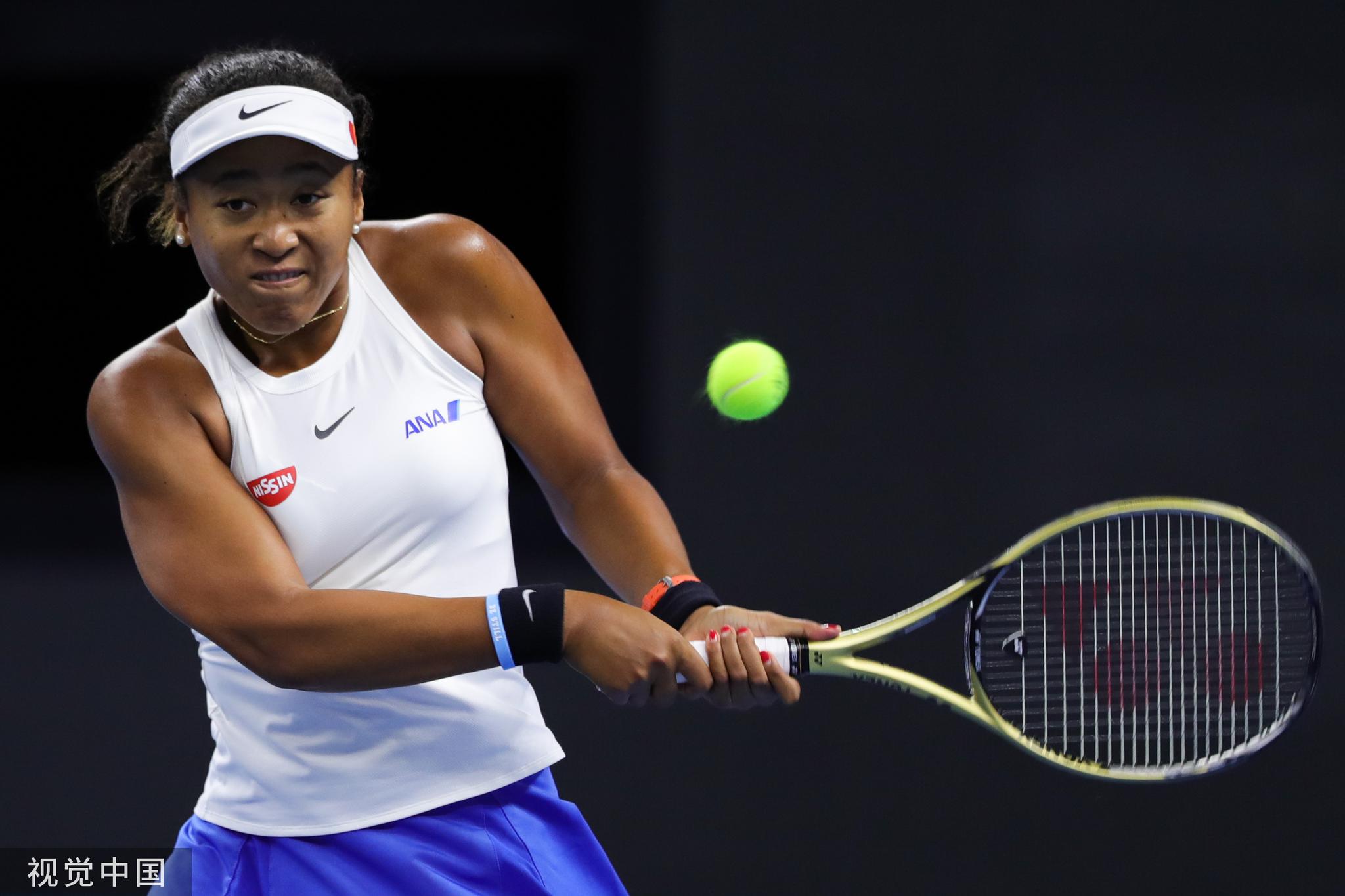 Naomi Osaka battled defending champion Caroline Wozniacki to a straight-set win Saturday, earning a spot in the China Open finals for the first time.
After breaking Bianca Andreescu's 17-game winning streak Friday night, Osaka dominated the semifinal match against Wozniacki with her powerful serve. Osaka saved seven break points and won 29 of 38 points on first serve.
In the first set, the players held serve for the first eight games as Wozniacki sent three aces to Osaka. The Japanese player faltered with three back-to-back unforced errors in the fifth game, allowing Wozniacki to hold at love and build the lead to 3-2.
Osaka broke Wozniacki for the first time in Game 9 of the first set after the players exchanged a series of unforced errors. Osaka took the lead 5-4 with a winner down the line then followed up by holding serve in the next game to take the set on back-to-back winners.
"I think we both played very well in the first set," Wozniacki said afterward. "Then she started serving big on the important points in the second set. Yeah, the chance that I had kind of disappeared after that."
In the second set, Osaka survived six break points and broke Wozniacki twice. Osaka also managed to drive five aces, compared to just one for Wozniacki. But Osaka also double-faulted twice in the set.
At the end, Wozniacki was down 5-1 and won a game to bring the score to 5-2 before Osaka finished the set and took the match 6-4, 6-2.
In a post-match interview, Wozniacki said she wasn't disappointed with her performance overall in the tournament.
"She just played a little bit better than me today. She deserved to win this one," she said about Osaka.
Osaka will play No. 1 Ashleigh Barty in the finals Sunday in their fourth meeting. Barty holds a 2-1 lead against Osaka, but the Japanese player said she's not intimidated by being the underrated player.
"I'm not the higher-ranked player," Osaka said. "I feel like I'm still in a way the underdog, which I really love."
(By Alyssa Jackson)