THOMAS P. ROSS COMPLETES HIS TERM AT THE CHINA OPEN
2019-12-30 10:16:09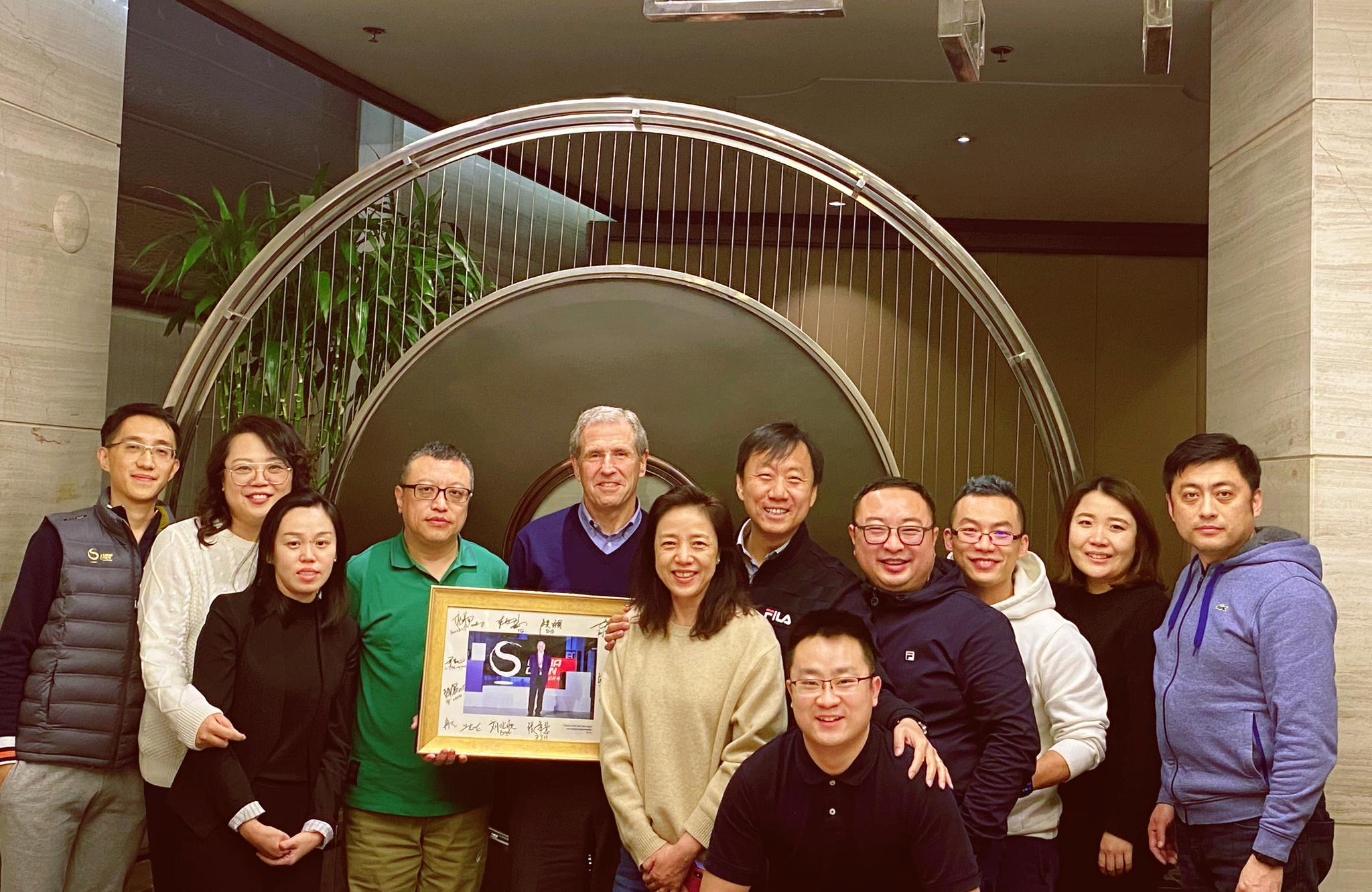 [At a staff gathering in Beijing earlier this month, Mr. Ross conveyed his gratitude and compliments to the many long time China Open team members whom he worked with during this period and will remember fondly.]
Mr. Thomas P. Ross will complete his term as the Co-Tournament Director of the China Open, effective December 31.
Over the past three years, Mr. Ross has leveraged his significant tennis industry expertise to share and implement "best practices" utilized by the most prominent and successful events in the world for the benefit of the China Open, as well as to raise the profile and stature of the only combined WTA/ATP tournament in Asia.
"I want to express my sincere appreciation to the leadership of the China Open for offering me this unique opportunity. Working closely with long time TD Alfred Zhang - and with the support of the China Open leadership, Chairwoman Mme. Wu and CEO Mr. Duan - it has been tremendously rewarding to help drive this extraordinary event's continued growth. This has been an unforgettable experience in my career, and I will be excited to watch the event prosper for the benefit of the players, commercial partners, fans, government officials and all China Open stakeholders in the years ahead."
Mr. Ross has over 35 years of experience in the tennis industry. He was a Senior Vice President at Octagon for nearly three decades, representing tennis legend Michael Chang, among other Grand Slam champions, including #1 ranked Stefan Edberg and Lleyton Hewitt. In April 2017, Mr. Ross joined the family of the China Open when he was appointed as the Co-Tournament Director and Executive Vice President, International Affairs. He has four grown children, one grandchild, and resides in his native California with his wife, Andrea.