2008 Gold Medal Champion Dementieva Starts Slow in Win Against Groenefeld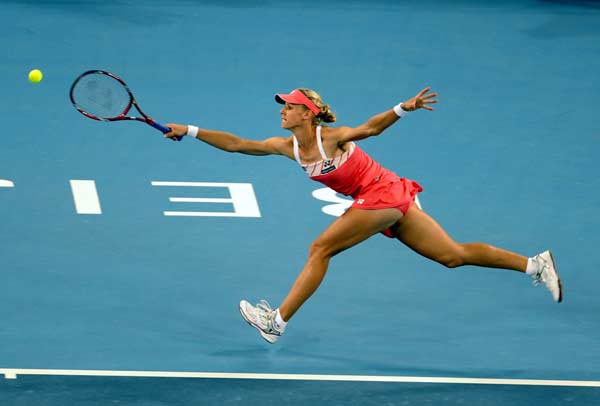 图片来源:中网官方图片社--Osports.cn
  After a slow start, Russian tennis star Elena Dementieva overcame Anna-Lena Groenefeld in a brief two-set match on Sunday evening at the 2009 China Open that ended 6-4, 6-0.
  It was an emotional match for No. 4 Dementieva, who had not played on Beijing's Center Court since she won the singles gold medal there in last year's Olympic Games.
  Her opponent, No. 63-ranked Groenefeld of Germany, had replaced Slovakian Dominika Cibulkova in the tournament after Cibulkova withdrew. Although Dementieva is ranked No. 4 and has 14 career titles, she did not begin to dominate the match until the second set.
  During the first set, Groenefeld stayed even with her opponent and led 4-2 at one point. Dementieva, however, fought back steadily and eventually won the set 6-4.
  Although it was not easy, coming back from the two-point deficit in the first set gave her the confidence to win the second, Dementieva said in her post-match press conference.
  "We had a really long rally when she was serving at 4-2, and I was able to win that point and turn the game around," Dementieva said.
  In the second set, she won on all serves and broke Groenefeld three times to easily claim the second set 6-0.
  Dementieva now faces Hungary's Melinda Czink who prevailed in a hard-fought contest against Elena Vesnina Sunday. (By Katlin Chadwick)