MEMORABILIA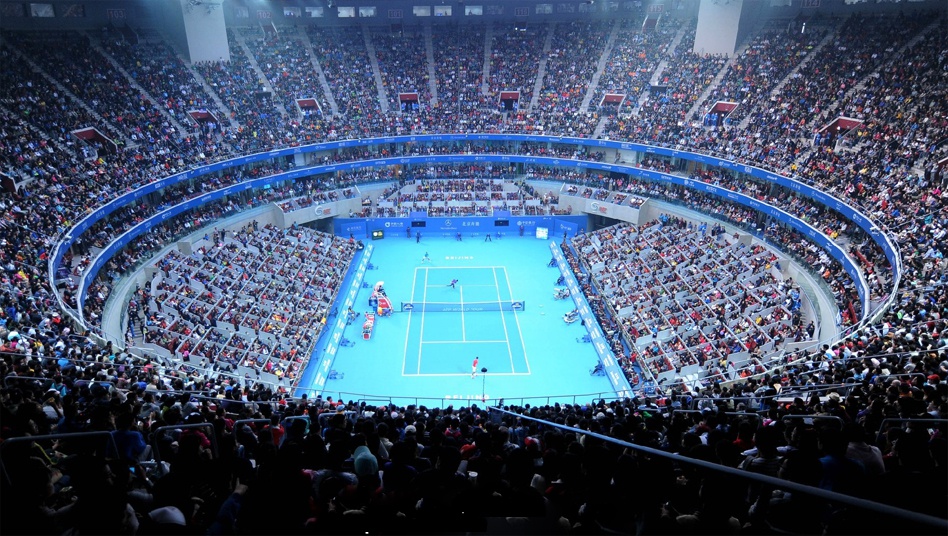 In the past twelve years, China Tennis Open from little-known low-level tour development become the global top eight, first in Asia, the Asia Pacific most leadership event.
2004

the only tennis event in China named after the country-China Open, was launched.

2005

Dali and Xiaomei were chosen as China Open mascots.

2006

China Open became the first tournament other than the US Open to use the Hawk-Eye system.

2007

Beijing Benz became the first presenting sponsor in the history of China Open; the Beijing International Tennis Summit was officially launched, and has continued to be held every other year.

2008

the China Open Rating Tour was founded as a national amateur tennis league, and has continued to be held since then; and the WTA recognized China Open for its outstanding contribution over the past five years.

2009

China Open moved to the National Tennis Center, the venue for the tennis matches of Beijing Olympics; it become more recognized as a top event next only to the Grand Slams on both tours; the men's and women's trophies were officially determined and named Cup of China; and for the first time since the event began, a theme song was introduced, titled as Flying with Pride.

2010

the Beijing International Challenger was held.

2011

Diamond Court was officially opened as the new center court.

2012

the ATP recognized China Open for providing an outstanding fan experience.

2013

China Open was once again honored by the WTA for being the leading tournament in the Asia-Pacific region.

2014

Novak Djokovic took the men's singles championship, and became the first player who won three consecutive titles in the China Open history; Li Na, as the first Grand Slam singles champion from China, held her retirement press conference and ceremony in the China Open.

2015

The China Open ranked No.1 in global WTA broadcast viewership for the first time; the commercial structure was filled up for the first time, with 41 sponsors and partners including 1 presenting sponsor, 3 diamond sponsors and 8 platinum sponsors; the profit of the company exceeded 10,000,000 yuan for the first time.

2016

The China Open once again ranked No.1 in global WTA broadcast viewership, and ranked first, second and third in one-day WTA broadcast viewership.

2017

Simona Halep became WTA World No.1 after reaching the women's singles final in the China Open; and Rafael Nadal once again clinched the men's singles trophy in the China Open after 12 years.

2018

The China Open celebrated its 15th anniversary. The Organizing Committee announced the establishment of "Champion Avenue" outside the Diamond Court with the handprints and signatures of previous champions. Basilashvili won the first Chinese Open men's singles championship, becoming the 10th Chinese Open champion. Wozniacki won the women's singles championship again after eight years.