Home > News
Novak Djokovic retires from China Open due to injury
2011-09-29 13:47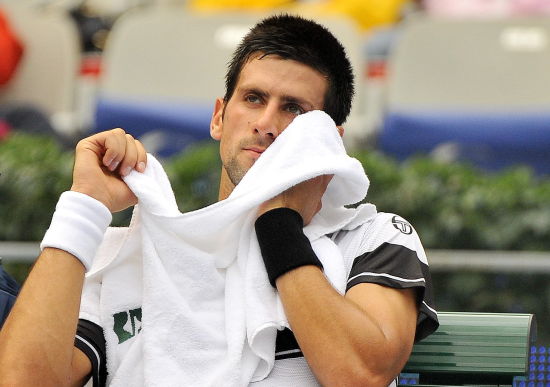 Novak Djokovic
The China Open is just around the corner, the world's No.1, defending champion of men's single, Novak Djokovic announced that he will quit China Open due to health problem. Djokovic'steam will give explanation to Organizing Committee to provide detailed information later.
After The U.S. Open, Djokovic attended Davis Cup, but he retired in the middle unexpectedly. Then, media and press in Serbia disclosed that his muscle was torn and he would leave the court for up to four weeks. Djokovic's team responded soon after this news and claimed that although Djokovic's injury was not that serious as the news said. At the same time, the team contacted China Open and stated that Djokovic wouldn't miss the journey in China Open.
During last week, Djokovic was keeping close contact with Organizing Committee of China Open. Though he fought against injury, he paid attention to the activity with LI Na during the tournament atthe same time. Before he set out to Beijing, Djokovic had another physical check. Unfortunately, the result showed that he didn't recover as expected. The world's No.1 was forced to retire from China Open.